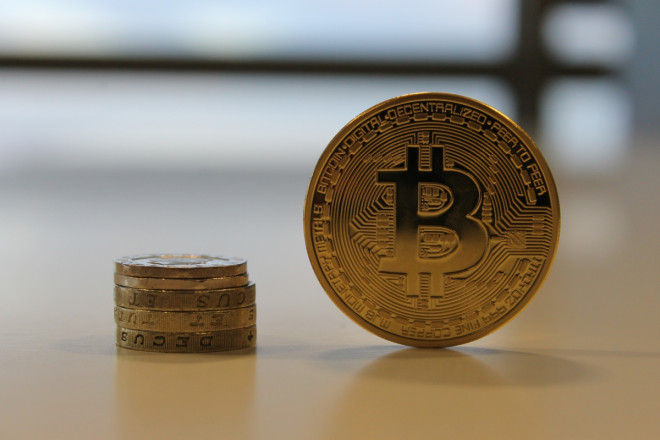 Bitcoin has rallied more than 15% in the last 24 hours, as the cryptocurrency looks to move on from the failed MtGox, in pursuit of a stable, safer and more trusted future.
The cryptocurrency emphatically shrugged off the near-$500 million (£300m) loss suffered by MtGox, the apparent victim of a cyber theft which forced it to close and seek bankruptcy protection.
Up 15.36%, according to data from CoinMarketCap, bitcoin is priced at $676 per coin - still well short of the $1,200 record, but representing a significant gain on the sub-$500 levels of late February.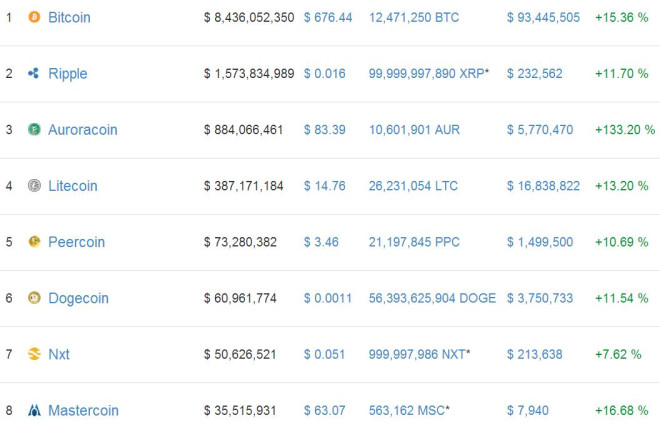 Icelandic cryptocurrency auroracoin continued to surge for a second day, up 133% and now with a market cap more than double that of litecoin, which it overtook just two days earlier.
Auroracoin's market cap now stands at $844m, compared with litecoin's $387m. The two currencies have a value per coin of $83.39 and $14.76 respectively.
But auroracoin wasn't the biggest winner of the last 24 hours; that titles goes to mazacoin, which grew by 732%, albeit to just $0.032 per coin. The biggest loss was suffered by karmacoin, which fell 37.7% to $0.0000071.
In all, just three of the top 47 cryptocurrencies (when ordered by marketcap) reported a loss, confirming their resilience to the failings of MtGox.
---
UK tax authority confirms position on bitcoin and cryptocurrencies
---
After much speculation, Her Majesty's Revenue & Customs has finally published a brief outlining its position on cryptocurrency and how users of bitcoin will be liable to tax.
Essentially, bitcoin will be treated in the same way as sterling and other fiat currencies. Income received from bitcoin mining will "generally be outside the scope of VAT," while no VAT will be due on the value of bitcoins when exchanged for fiat currencies.
Additionally, and in all instances, VAT "will be due in the normal way from suppliers of any goods or services sold in exchange for bitcoin or other similar cryptocurrency. The value of the supply of goods or services on which VAT is due will be the sterling value of the cryptocurrency at the point the transaction takes place."
---
London student mines dogecoin using university computer network
---
A student of Imperial College London has been sneaking into the university's computer suite at night to mine the dogecoin cryptocurrency - and so far he hasn't been caught.
Known only as Felix, the student told CoinDesk: "I've not had a single issue yet, so I've been scaling it up. It seems they don't have anything set up to bring attention to the fact I'm maxing the CPUs, which is nice."
By instructing every computer to mine dogecoin in the same 'pool', or network, they are working together to deposit the currency into Felix's online account. But, despite this large-scale mining, in more than two months Felix has extracted just 30,000 coins worth around £20.
However, he hopes the future of dogecoin will mirror that of bitcoin, and a dramatic price rise down the line will see him earn a fortune.