Cryptocurrency News Round-Up: London Bitcoin ATM Update and Dogecoin Joins Two Exchanges
Daily news roundup of bitcoin, litecoin, dogecoin and more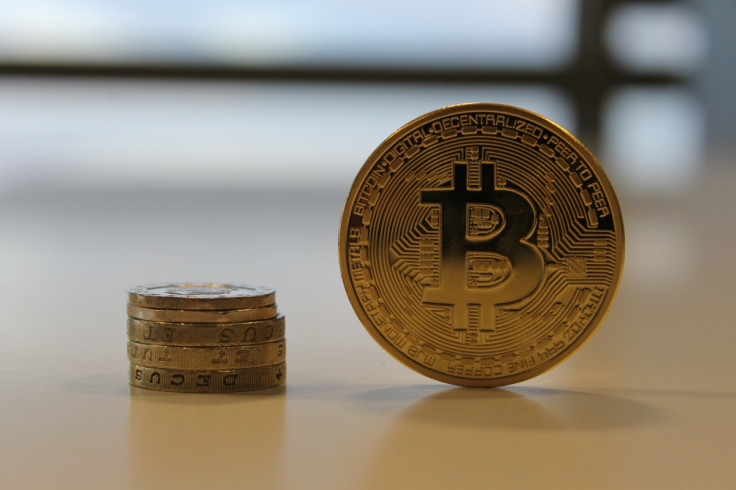 Marginal losses were reported across the cryptocurrency landscape, as bitcoin exchanges continue their ban on coin withdrawals while they work to fix a transaction exploited by hackers earlier in the week.
Over the last 24 hours, bitcoin has dropped 3.4% to $645 (£388) per coin - according to CoinMarketCap - while litecoin has shown similar activity, down 2.8% to $16.37
Dogecoin's surging popularity stalled today with a loss of 6.1% taking the cryptocurrency to $0.0018 per coin, but it remains the fourth most valuable by market capitalisation, a position strengthened by its addition to two more currency exchanges.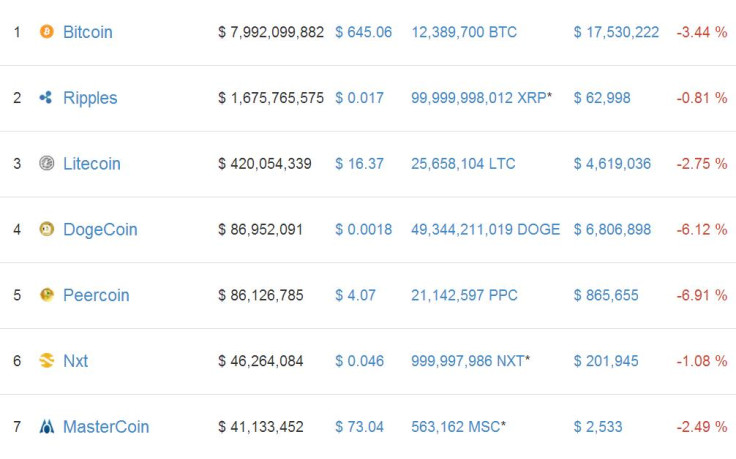 Continuing its fall from a $9 high is Vertcoin, down 7.2% over the last 24 hours to just $2.94 per coin, while 42 Coin continues its gradual decline, down 4.3% to $102,565 per coin, of which nearly 1.4 have now been mined.
Despite the most popular cryptocurrencies all sharing small losses, those with less value saw strong gains between 12 and 13 February. 10 of the 102 currencies listed by CoinMarketCap saw double-digit increases in value, led by reddcoin, up 58.6% to $0.000039 per coin. Unobtainum also saw a good start to the day, up 33.8% to $14.
---
London's first bitcoin ATMs shipping soon
---
Good news for bitcoin users in London came from Global Bitcoin ATM this week. Speaking to IBTimes UK the company, which is promising to bring cryptocurrency ATMs to the capital this month, said the machines are currently being updated before shipping.
"We are waiting [for] word from the manufacturer as the machine is going through compliance and some updates before shipping. Should have more information in the next few days," the company said.
Global Bitcoin ATM and SatoshiPoint have both promised bitcoin ATM's for London in the coming weeks, while HM Revenue & Custom is thought to be reclassifying bitcoin before the end of February - a move expected to be the green light for UK-based bitcoin exchanges.
---
Dogecoin added to two more virtual currency exchanges
---
Meme-based cryptocurrency dogecoin has been added to Chinese-language exchange BTC38 and Hong Kong-based exchange ANX, driving its market cap past the $90 million barrier, up from less than $50m in just four days.
While information on BTC38 is hard to come by - its press page only began issuing statements in October last year - ANX is more transparent, having secured a Money Services Operator license from the Hong Kong Customs and Excise Department.
ANX chief executive and co-founder Ken Lo posted on Reddit, giving his company's businesses address, revealing it has more than 20 employees, and saying he takes anti-money laundering laws "very seriously."
"We keep no servers in our office, all of our servers are in highly secured data centres. We are under cloudflare protection for DDoS and have all our servers compartmentalised to limit our risk exposure. Majority of our coins are in cold storage off premises," he added.
---
Canada to tighten bitcoin regulation
---
Canadian finance minister Jim Flaherty singled out bitcoin in his federal budget this week, warning the currency could be used for money laundering and financing terrorism.
"It is important to continually improve Canada's regime to address emerging risks, including virtual currencies, such as bitcoin, that threaten Canada's international leadership in the fight against money laundering and terrorist financing."
Flaherty's budget went on to promise "anti-money laundering and anti-terrorist financing regulations for virtual currencies, such as bitcoin."
© Copyright IBTimes 2023. All rights reserved.