Cryptoverse: Bitcoin passes the bank stress test
As crisis stalks the traditional world of stocks and bonds, bitcoin is suddenly looking like a safe haven.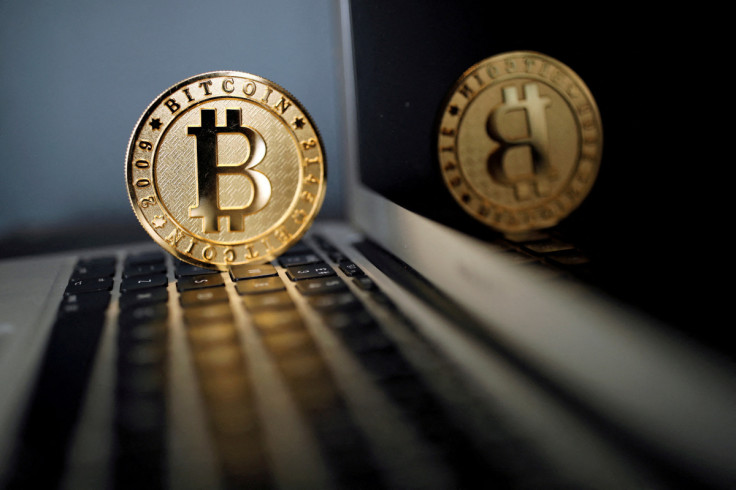 As crisis stalks the traditional world of stocks and bonds, bitcoin is suddenly looking like a safe haven.
The infamously volatile cryptocurrency seems positively hale and hearty, just as a banking meltdown drives markets into the arms of a recession.
Bitcoin has risen 21% this month, while a choppy S&P 500 has lost 1.4% and gold has gained 8%.
"If you were going to describe an environment where there were successive bank runs because central banks are trying to fight inflation with fast rate increases, that is pretty close to as spot-on a thesis for owning bitcoin as you've ever heard," said St?phane Ouellette, CEO at digital asset investment platform FRNT Financial.
The cryptocurrency has, for now, severed its ties with stocks and bonds and tagged on to a rally in gold, fulfilling at least one part of creator Satoshi Nakamoto's dream - that bitcoin can serve as a refuge for suffering investors.
Bitcoin's 30-day correlation with the S&P 500 has slid to negative 0.12 over the past week, where a measure of 1 indicates the two assets are moving in lock step.
A selloff in banks has wiped out hundreds of billions of dollars in market value and forced U.S. regulators to launch emergency measures. The past couple of weeks has seen Silicon Valley Bank and crypto lender Silvergate go under, while Credit Suisse has teetered on the brink.
Graphic: Bitcoin refuge amid chaos
'RETURN TO CORE ETHOS'
Let's not carried away, though. This is bitcoin.
"The bearish argument would be that these dynamics are temporary, and ultimately this rally is not going to sustain," said Ouellette.
It remains to be seen if bitcoin's bullishness will endure as attention shifts to the Federal Reserve's policy meeting this week where the U.S. central bank must walk a fine line as it fights inflation and bank stresses.
Furthermore, the cryptocurrency's allure hasn't all been about safety.
The rapid price rise has forced some short-sellers to cut their bets and buy coin back. Data from Coinglass shows traders liquidated $300 million worth of crypto positions on Monday, with most of that total - $178.5 million - short positions.
Nonetheless, bitcoin is resurgent.
It now commands nearly 43% of the total crypto market, its highest share since last June, according to CoinMarketCap data, while the total cryptocurrency market's capitalization has jumped 23% to $1.1 billion since March 10.
"We're seeing a return to bitcoin's core ethos, that of a financial asset independent from the opacity and meddling of the centralized financial system," said Henry Elder, head of decentralized finance (DeFi) at digital asset investment manager Wave Digital Assets.
The mainstream bank crisis has also fueled some interest in DeFi, with the total value of tokens linked to such platforms rising to $49 billion from $43 billion over the past week, according to DappRadar.
BITCOIN IN A BANK CRISIS
Not all areas of the digital world have been immune to the banking fallout, though. The no. 2 stablecoin Circle USD or USDC lost its 1:1 peg to the dollar after disclosing its reserves were parked at the shuttered Silicon Valley Bank.
As worries spread over USDC's ability to maintain its peg, its market cap slid to $36.8 billion last Friday from $43.8 billion a week earlier, even as leading stablecoin Tether gained around $4 billion.
Market participants said some USDC withdrawals were likely reinvested in bitcoin as well, helping fuel the rally.
"It's too soon to say that bitcoin has proven the narrative that it's an alternative in a banking crisis," cautioned Ed Hindi, Chief Investment Officer at Tyr Capital in Geneva.
But he added: "The rally we are currently witnessing in bitcoin will be looked back at as the point in time where its main property as a decentralized non-sovereign asset was stress tested."
Copyright 2023 Thomson Reuters. All rights reserved.