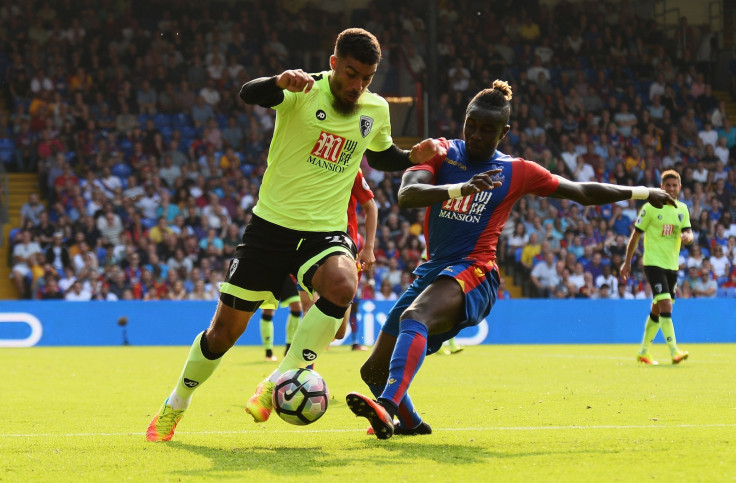 Crystal Palace manager Alan Pardew has revealed defender Pape Souare is "just a bit bashed up" after suffering a suspected broken leg in a car crash on Sunday (11 September). The 26-year-old from Senegal was involved in a serious two-vehicle crash on the M4 motorway and had to be pulled from his vehicle by the London Ambulance service.
Pardew confirmed the defender is in no condition to return to playing football any time soon, but revealed his injuries are not as serious as they could have been.
"He's not in a good way in terms of football, I think he's broken his leg so maybe not so good, but thankfully he looks sound other than that, just a bit bashed up," Pardew explained to Sky Sports.
"We'll have to look after him and get him back as quick as we can because he's a great lad and it's a big loss. It is a blow but these things happen, and more importantly it's not more than it could have been."
Meanwhile, Crystal Palace have already confirmed the defender is set to remain in hospital as he continues his recovery from the accident. "Crystal Palace Football Club regret to confirm that Pape Souare was yesterday [Sunday] involved in a car accident and taken to hospital in London," the club said.
"The player has sustained injuries to his thigh and jawbone and will remain in hospital while he receives treatment. The club are liaising closely with the hospital on his progress and we obviously wish him a speedy recovery. Our thoughts are with Pape and his family at this time."
Souare has played three times for Palace in the Premier League this season, but was not included in the squad for their most recent game against Middlesbrough at the Riverside on Saturday (10 September).