As mobile games become more profitable and more popular, Misha Lyalin, CEO of Cut the Rope developer Zeptolab, explains how to make it big on tablets and smartphones and how he expects mobile gaming will change.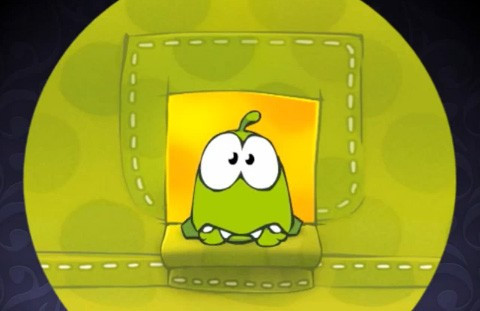 Smartphones and tablets make for strange game consoles. To one extent they're like the internet: Open ended and cheap to develop for platforms where creativity trumps money. To another extent they are just as locked down as home consoles. Though Google Play features little to no filtering process initially, getting onto Apple's App Store requires a rigorous certification check.
And even if your game does make it past the door, you have to be very lucky to get your software included on the Featured list or the Editor's Picks; you have to be even luckier for it to start making money.
From a developer's standpoint then, mobile gaming is a double-edged sword. There is openness, there is opportunity, but it's kind of like the San Francisco gold rush - everyone is drawn to it because of these wild success stories, but in actuality, only a lucky handful have a shot of striking it rich.
Zeptolab, makers of Cut the Rope, is one of the fortunate few. Founded in 2009 by twin brothers Semyom and Efim Voinov, the company became an overnight mobile success story, up there with the likes of Supercell and Rovio.
At the launch of Zeptolab's latest game, Cut the Rope: Time Travel, CEO Misha Lyalin explained the pitfalls of mobile development and what his company does to avoid them:
"The top down approach, when executives sit down and say 'we need to make a free-to-play game because they make a lot of money', that kills it. In our company, we do bottom up. It's a very collaborative process.
"We have a very interesting process internally. First of all we have concepts that people can submit and we have brainstorms where everyone can contribute different ideas. On concepts, everybody votes. Whoever wins gets to build their prototype. It's a like a funnel. Everyone gets to play and vote on different prototypes and then we sit down again and decide which we're gonna make and which we're not gonna make."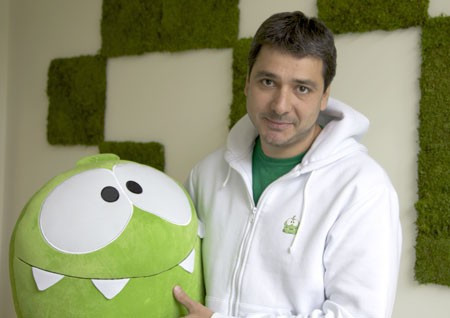 Lyalin believes that in the games industry at least, getting bigger is not necessarily a good thing: "When you're small, you make what you want to make. But then you become a business and you begin thinking 'I gotta make something that's going to make us money.' We don't want to do that. We want to be a bigger company in terms of feedback but not in how we work - it's important not to tell everyone what kind of games the company is going to make. You need to have an open mind."
Top down
That top-down approach really is a killer. Repeating what worked and then repeating it again is not, Lyalin says, a workable business model. The formula has to change. Despite Zeptolab having its core franchise in the shape of Cut the Rope, the company's next game, due for 2013, is going to be "something no-one expects."
Puzzle games like Angry Birds might be popular on smartphones now, but like strategy games on Facebook and first-person shooters on consoles, they can't be counted on indefinitely:
"Puzzle gameplay has been around forever," says Lyalin. "But I think it became more popular because of touch screens - they add this novelty concept that people really grasp.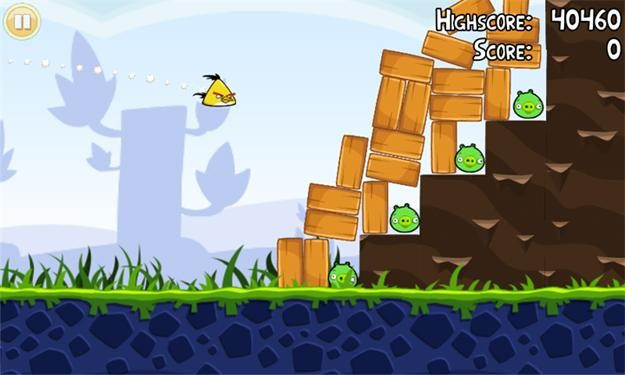 "I don't think the recipe will continue forever, though. I think the only workable recipe is to keep making new stuff, break rules."
And even more than console games, which maybe get new hardware every six years or so, mobile games and mobile game makers need to constantly adapt to suit annual iterations of technology:
"The devices are going to change," Lyalin says. "The phone will become glass, the tablet devices will bend and you'll be able to touch the screen from all sides. There will be a lot of different things. As technology changes there will need to be new games."
Marketing
It's important, then, to retain some of that openness, that freedom that goes with mobile development.
But even if you avoid creative stagnancy, and don't fall into that rut of add-on packs and weekly software updates, it doesn't necessarily mean you get to turn a profit. Mobile platforms are saturated; bright, innovative games are uploaded to them all the time, it's just that they don't get found.
Playing to the freeform of devices is half the trick to panning gold on mobiles says Lyalin; the other is intelligent marketing:
"Things have changed. If you make a game for a niche audience you can just target them with advertising and then it will spread - there are other dynamics open now.
"Branding becomes huge, too. We're looking at reports of EA being voted the worst company in America and it's clear that branding is huge; consumers care. With us, people download the games and buy them now on their own merits thanks to cross promotion and branding.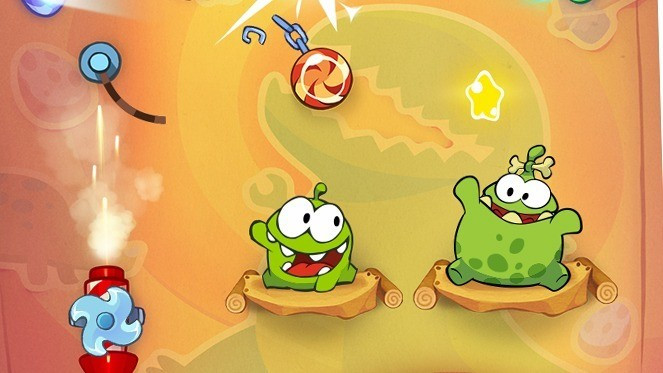 "Nowadays, you can do the things that a big group of people used to do using only a small group of people."
But even Lyalin admits that's set to change. He says the mobile space will become more publisher driven:
"It already is in a way," he explains, "people just don't see it. Out of 700,000 apps on the App Store only about 1000 make money. People can put their product on the shelf themselves but nobody's going to find it. It takes a certain amount of money to acquire a customer and from them you make a certain amount of revenue.
"For a lot of people, they'll have to kind of buy the customer with marketing and that means the profit margin is going to get slimmer. What you'll see in the future, I think, is a more conventional market where people will need to have a $100 million marketing spend and only a few people will be able to launch something successful."
New direction
For now, mobile developers need to launch fresh games to match fresh technology, while finding ways of marketing around the overfilled app stores. But though Lyalin concludes that "in games, I don't think anyone really knows anything," with Clash of Clans now taking in $2.4m (£1.5m) a day, it's predictable that mobile gaming will become even more business oriented as time ticks on.
It's what we've seen happen with the seventh generation of home machines; perhaps tablets and smartphones don't make for such strange consoles after all.
But with Misha Lyalin promising that Zeptolab will keep things small and collaborative, perhaps there is another way of operating. Perhaps, on mobiles, developers can stay creatively experimental while still covering costs. The platform is still in its infancy and with the right mentality from enough game companies, it could go in a direction that games haven't found yet, where new ideas and financial return are not mutually exclusive.