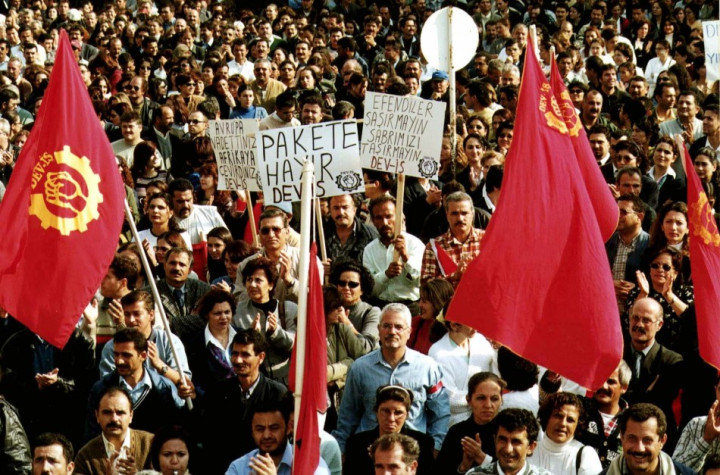 Cyprus has launched a criminal investigation into what caused the financial crisis, after the beleaguered country was forced to accept a multi-billion euro state bailout, in exchange for strict austerity measures.
Cyprus's Justice Minister revealed authorities launched an inquiry into the country's financial practices, led by three former Supreme Court judges, in a bid to delve into areas of corporate governance and acquisitions.
If authorities find mass failures, it could lead to companies and individuals becoming the subject of lawsuits.
"The issues raised (by judges) can be resolved by inquiries which will be handled by criminal investigators," said Cyprus' Justice Minister Ionas Nicolaou.
Cyprus is one of the smallest Eurozone economies but secured a rescue package if it met severe banking restrictions and adhered to a set of austerity measures.
Cyprus in Crisis
As part of its agreement with the Troika - the European Union (EU), European Central Bank (ECB) and International Monetary Fund (IMF)- Cyprus has to raise €5.8bn (£4.9bn, $7.4bn) in order to qualify for the €10bn rescue package or face being kicked out of the single currency.
Tension between Cyprus and its lenders has since intensified over recent months after the country became the first Eurozone member to enforce a raid on uninsured deposits at its two main banks.
Cypriot banks lost about €4.5bn when EU leaders agreed in late 2011 to a Greek debt write-down in order to make that country's debt burden more sustainable.
However in June this year, Cyprus' President Nicos Anastasiades unleashed a scathing attack on the bailout conditions placed on the country, by the Troika, saying that there was not enough "careful preparation."
According to a letter from Anastasiades to the IMF, ECB and EU, he hit back the stringent bank deposit conditions by saying that it has done more harm than good.
He also added that its neighbour Greece received more lender support, whereas Cyprus has not and bailout conditions were placing a stranglehold on the economy.
"It is my humble submission that the bail-in was implemented without careful preparation," said Anastasiades in the letter.