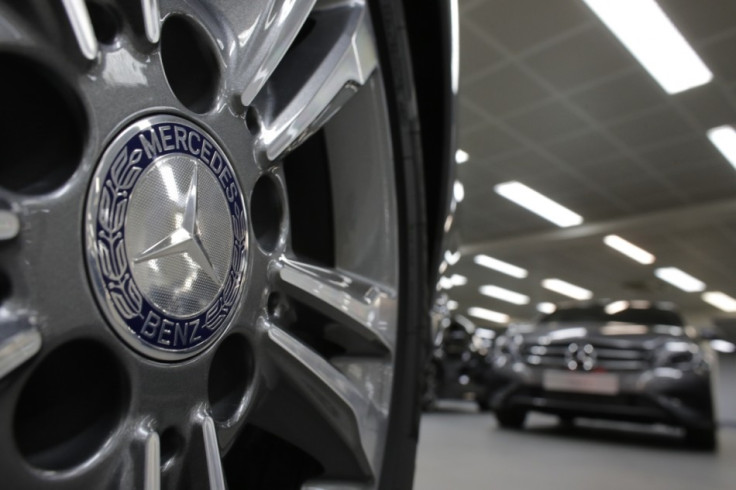 German automobile manufacturer Daimler AG is recalling about one million Mercedes-Benz cars and SUVs across the world. Of this, 75,000 are in the UK and 307,629 are in the US.
The subsidiary of Daimler AG explained that the recall was over a faulty starter fuse that could likely lead to a fire hazard. The affected vehicles include those from the 2017 model year.
Mercedes-Benz has already reported 51 fires worldwide; 30 cars from the US caught fire while five vehicles overheated in UK, with one catching fire. No injuries were reported.
Rory Lumsdon spokesman at the parent company explained, "Daimler AG has discovered that on certain A-/B-/C-/E-Class as well as CLA, GLA and GLC vehicles the starting current limiter could overload under unique conditions during the starting procedure.
"In situations where the vehicle's engine is damaged and cannot crank (e.g. when the engine has hydro locked), and the customer repeatedly attempts to start the vehicle, a very high electric current can flow through the starting current limiter causing it to overheat."
According to Daily Mail, Mercedes-Benz will be sending out letters later this month to customers whose vehicles are affected by this issue. These customers, it said, can get the issue fixed by contacting their local retailers.
The German firm said that the fix includes putting an additional fuse in the electrical line to the starter. This, it said, will be only a 'precautionary measure' until actual remedy parts become available, which is most probably in July. The fix would take about one hour to complete and will be done free of charge, the company said.
Unsold cars with the faulty fuse will be sold only after they are fixed. "Any affected vehicles in inventory will not be sold until they can be outfitted with the additional fuse," a Mercedes-Benz spokesman was quoted as saying by Reuters.