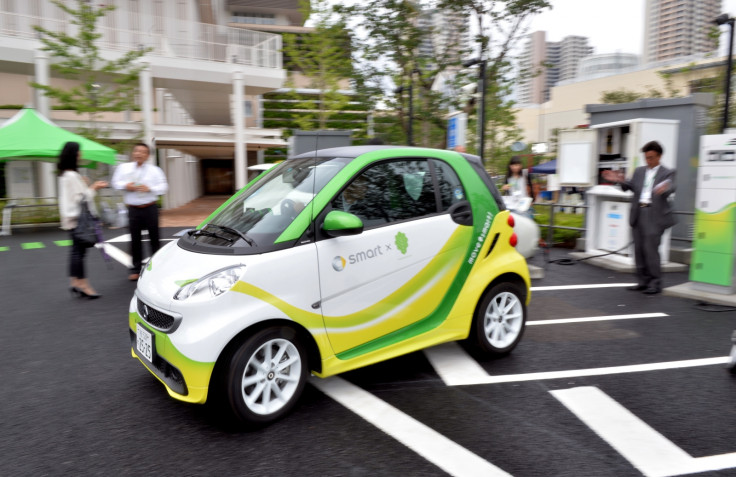 Hubertus Troska, board member of Daimler AG Greater China, has revealed plans to sell all-electric battery cars in the Asian country under the Mercedes-Benz brand.
The move is aimed at capitalising on the initiatives provided by the Chinese Government at growing the new-energy vehicles (NEVs) market, which is currently dominated by Chinese automakers. "Mercedes-Benz is also going to play a role in China in NEVs," Troska was quoted as saying by Reuters at an analyst and investor conference in Beijing on Wednesday (7 September).
Troska explained that the incentives to NEV makers included tax breaks and other policy support. He said the push, which is part of a broader initiative to cut oil dependence and air pollution, had resulted in the sale of more than 300,000 NEV's in the country in 2015 and had also made China the biggest market in the world for electric, gasoline-electric and other such vehicles.
Troska said most of these vehicles were currently priced less than CN¥250,000 (£28,053; $37,515). He added that going forward the NEV demand could shift towards a "higher segment" of more expensive electric battery cars and plug-in hybrids, which would also be more capable than the current models.
Earlier, Daimler reported that Mercedes was planning to launch between six and nine new electric vehicles in the coming years. The move was said to be aimed at competing with Tesla, which has taken an early lead in the electric car market, and other players like the VW Group, which owns the Audi brand.
Troska did not reveal any details such as cost, pricing, models or launch dates. However, Björn Scheib, the investor relations head at the German company, said a concept electric car from the Daimler stable will be showcased at the Paris Motor Show which is expected to be opened to the public on 1 October.
Daimler already has a presence in the Chinese NEV market. It currently offers one all-electric battery vehicle in the Asian country, under its smart brand. It also offers one such car under the brand Denza, an equally owned joint venture between BYD Auto and Daimler AG. Apart from these, it offers its Mercedes-Benz C-class and S-class sedans and its GLE crossover SUV in the plug-in hybrid and gasoline-electric hybrid versions.