Mercedes-Benz replaces robots with more capable humans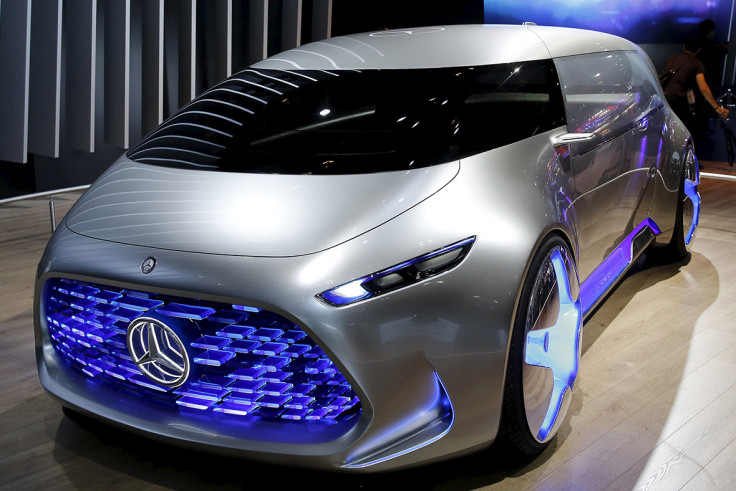 Mercedes-Benz is to replace some of its robots with more capable humans at its Sindelfingen plant. The move comes after the robots failed to keep up with the pace and complexity required in key customisation options involved in the manufacture of the Mercedes S-Class saloon.
The options which a customer buying the saloon is offered range from heated or cooled cup holders, wheels, carbon-fibre trims and decals to four types of caps for tyre valves. Human intervention has been found inevitable to carry out the customisations.
Markus Schaefer, head of production at Mercedes-Benz explained: "Robots can't deal with the degree of individualisation and the many variants that we have today. We're saving money and safeguarding our future by employing more people."
"We're moving away from trying to maximise automation with people taking a bigger part in industrial processes again. We need to be flexible. The variety is too much to take on for the machines. They can't work with all the different options and keep pace with changes."
The comments indicate that customisation has become a key in the luxury car market which requires human hands. The more the options, the more difficult it becomes to change the production line. While robots may take weeks of re-programming and realignment to adapt to changes, skilled humans can change a production line in a weekend. However, robots will not be completely replaced by humans in the production line.
Schaefer said the idea is to reduce the time taken to produce a car to just 30 hours, about 50% lesser than the 61 hours taken to manufacture a car as per 2005 standard.
To make this happen, the Stuttgart headquartered company is shifting to a concept called "robot farming", where workers will be equipped with an array of lighter and smaller machines. This is a step ahead from the traditional robots which work in isolation from human workers.
Mercedes rivals Audi and BMW are also reported to be conducting tests on robots to check if they are safe to work with humans next to them when equipped with sensors and intelligence. Toyota too has begun similar processes to replace robots with humans to increase efficiency and reduce wastage.
According to the International Federation of Robotics (IFR), an industry group concerned with commercial robotics, the automotive industry purchased nearly 100,000 units in 2014, making it the largest user of industrial robots. IFR also revealed that a total of 1.5 million industrial robots were operational worldwide across all industries in 2014 and that the number was expected to increase by 1.3 million robots in the next two years.
© Copyright IBTimes 2023. All rights reserved.