One of the official websites of the Dalai Lama has been hacked, targeting human rights activists.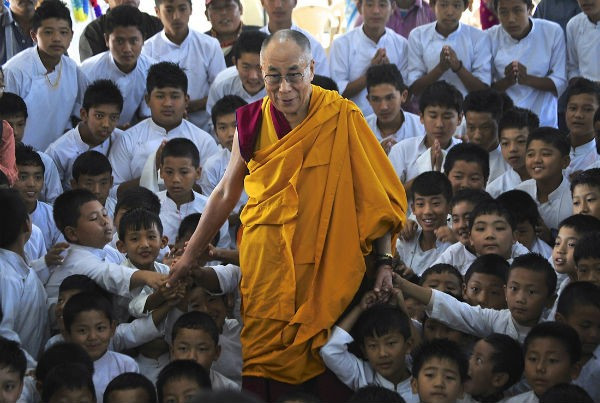 As part of a campaign dating back to 2011, hackers have compromised the website of the Central Tibetan Administration, which is the official website of the Dalai Lama's government in exile.
The attack is only affecting the Chinese language version of the site and not the English or Tibetan versions with the small number of systems infected so far located in China and the US. The latest attempt to target those supporting the exiled Tibetan leader was discovered by security firm Kaspersky Labs who said this "watering hole" style attack has been used previously by the same attacker.
A "watering hole" attack sees hackers infect a website known to be frequented by their targets and once the targets visit the site a hidden iframe redirects visitors and using a known vulnerability in the Java software downloads advanced malware which allows the attacker to monitor the target - in this case those interested in supporting the Dalai Lama.
The same technique was used earlier this year to successfully target developers at Apple, Facebook and Twitter.
Repeatedly
Kaspersky Lab researcher Kurt Baumgartner said that the Chinese-language version of the Central Tibetan Administration website has been under constant attack from the same group of hackers since 2011, though breaches have been quietly identified and repaired before garnering significant attention.
"They have been trying repeatedly to find vulnerabilities in the site," he said.
Chinese hackers have long been suspected of being behind these attacks and others on Tibetan activists but Beijing has constantly denied having any involvement.
Baumgartner says that once the malware has been downloaded, it gives the hackers a backdoor into the infected system and they can then download "arbitrary files and execute them on the system."
Spiritual
The Dalai Lama is Tibet's 78-year-old exiled spiritual leader, who fled China to India in 1959 after an abortive uprising against Chinese rule.
China considers the globe-trotting monk and author a violent separatist and Chinese state media routinely vilify him. The Dalai Lama, who is based in India, says he is merely seeking greater autonomy for his Himalayan homeland.