Daley Blind Ready To Step Up As Manchester United Improve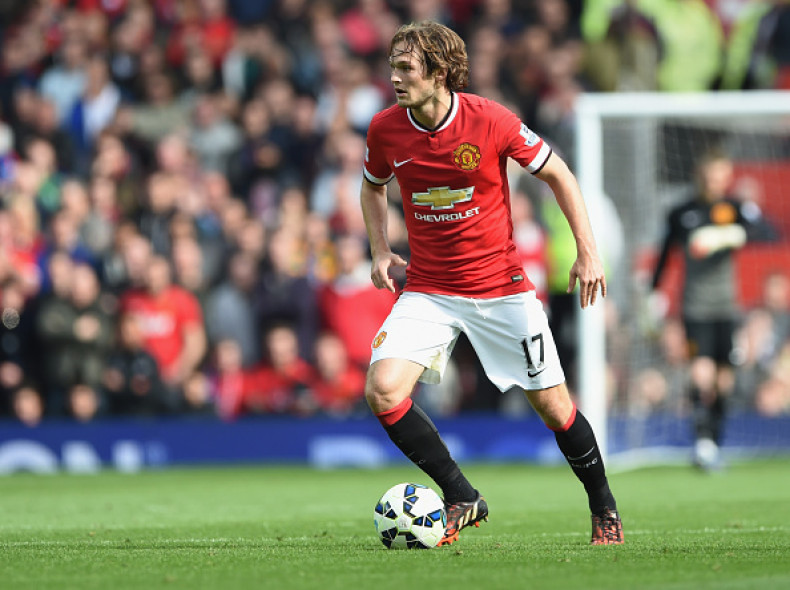 Daley Blind says it has been a delight playing under Louis Van Gaal since making the move to Manchester United, hinting the manager is bringing a Dutch style game-plan to the fold.
Coming off the back of a successful World Cup campaign with the Netherlands, Van Gaal has stepped into a particularly difficult managerial role at United. Rebuilding the club after Sir Alex Ferguson's retirement and David Moyes' disastrous tenure would be a challenge but so far he ha taken the side back into contention for Champions League qualification.
Blind was one of a host of signings to come to Old Trafford in Van Gaal's first transfer window, joining the club for a fee of £14million, and he says he's settling in well and not letting the success go to his head.
"All of this hasn't changed me," he told the Sun. "Yes, it was a busy summer for me, with a lot of things happening that I will never forget.
"But I have managed to stay focused on my football. And playing games for United is a fantastic feeling, I really enjoy it.
"But it's also great being on the training ground with players of this level. Of course, I sense the level is higher but it's up to me to adapt and I think it's a step I can take."
United are currently fifth in the table but a win over West Brom on Monday night would take them back into the top four. Champions League qualification is believed to be the minimum requirement for Van Gaal this season with United willing to spend in excess of £150m last summer to get there.
And Blind believes they have built up a good momentum as they adjust to a new game style under the manager.
"We had a tough start but the last few games were good," he explained. "The loss away to Leicester was a blow but, for the rest, I can see a positive line of progression.
"We are trying to build up our plays starting in defence. That is something that's not common in England but at United we want to do it like that and it takes some time to develop a new style.
"I am used to it because Ajax and Holland play like that. And I am sure we will adapt to it in a good way at United too. I think we are improving every day."