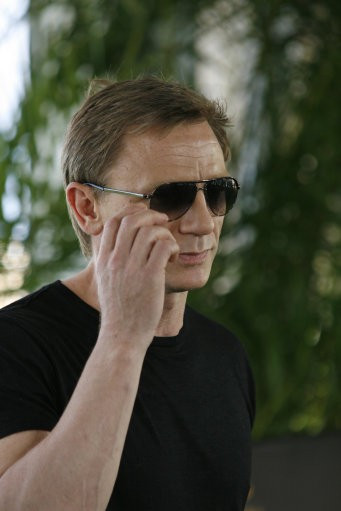 Daniel Craig is regaining shape to play James Bond once again.
According to the Daily Star Sunday, the British actor spent two-and-a-half months in the gymnasium to shape up his frame for his third outing as the legendary fictional detective.
Craig, 47, played Bond in "Casino Royale" and "Quantum of Solace".
"Skyfall", the 23rd Bond film, will have "all the right ingredients" to become the best in the genre, Craig said.
The actor has been quoted by the paper as saying: "Everything's in place. Sam Mendes is directing. We've got an amazing cast, a great script. We've got all the right ingredients."
"I've been filming for about six weeks now. The first ten weeks were just getting back into shape. You go to the gym and work out. There's no secret to it, just hard work. That's all you can do."