Danny Drinkwater has laid any lingering speculation regarding a potential pre-deadline transfer to Tottenham Hotspur firmly to rest by agreeing a new contract with Leicester City. The England midfielder, who first joined in 2012 after failing to make the grade at Manchester United, has put pen to paper on an improved five-year deal that will see him remain with the reigning Premier League champions until the summer of 2021.
"I've loved playing for this club, it's been perfect for me and my career and I want to be here for a long time to come. I couldn't be happier," he said after Leicester confirmed the news via their official website.
"I've grown a lot as a player and a person in the last four years and Leicester City has been a massive part of that. I owe a lot to the staff here for helping me get to this point – they've been quality. And I love being part of this team. We've been through so much together and I'm sure there's a lot more to come."
Drinkwater was an influential component of Leicester's shock title triumph last term, appearing 37 times across all competitions while forming a pivotal midfield partnership with the tireless N'Golo Kante and also earning his first three senior international caps. He was desperately unlucky to miss out on a place in Roy Hodgson's Euro 2016 squad, although in hindsight was probably fortunate not to be tarnished by the humiliating last-16 defeat to Iceland.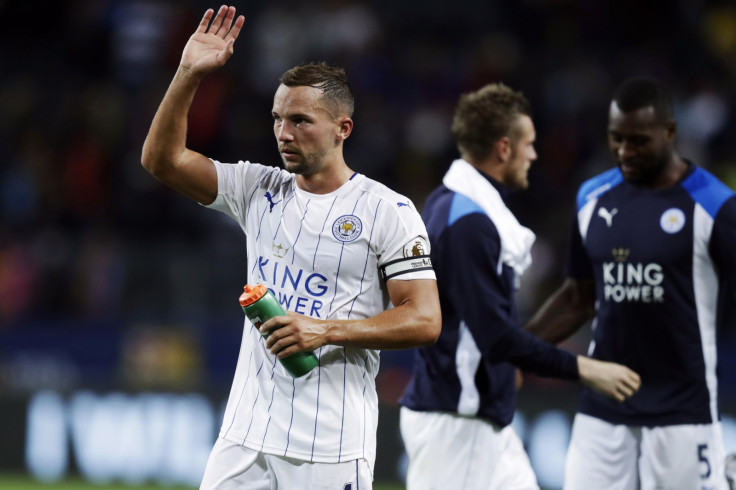 Similarly to Kante, Jamie Vardy and Riyad Mahrez, Drinkwater's wonderfully consistent showings for Leicester quickly attracted interest from rival top-flight clubs. Indeed, reports from The Sun in July suggested that Tottenham could submit a formal offer worth £20m ($26.3m) after being alerted to the slow progress of his contract talks in the East Midlands.
Unlike Kante, however, he has resisted the temptation of a move, following Vardy, captain Wes Morgan, goalkeeper Kasper Schmeichel, Andy King and Mahrez in committing his future to Leicester. Manager Claudio Ranieri also agreed terms on a new-four year contract earlier this month.
"Ever since I joined Leicester City, Danny has been one of our most consistent players," the affably eccentric Italian said of Drinkwater's decision. "He's a fantastic player and a fantastic man. He's an important player for us and a very popular player in the dressing room. I want him to stay with us for a very long time."