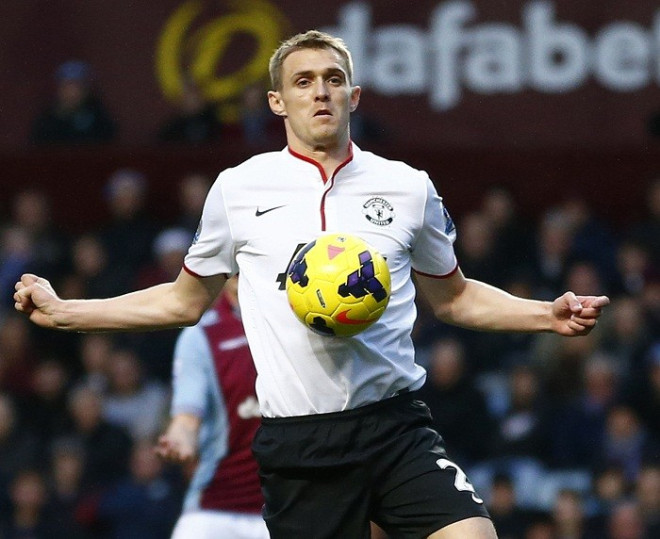 Manchester United midfielder Darren Fletcher claims players are playing for their futures at Old Trafford.
David Moyes saw his side get knocked out of the Champions League after suffering a 3-1 defeat to Bayern Munich in the second leg at Allianz Arena. The Premier League club lost 4-2 on aggregate.
United are struggling in the domestic competition as they sit seventh in the league table with 57 points from 33 games. They trail fourth place by seven points. It is unlikely that Moyes' side will finish the season in top four.
The Scottish international stressed the players are trying to impress the former Everton manager in order to stay in his thought's for next season.
"Players have got to play well to stay in the manager's thoughts for next season - it's as simple as that. A lot of people will say there's nothing to play for in terms of league position or winning anything but there's a lot to play for in terms of personal pride and to be in the squad next season," Fletcher told United's official website.
"There's talk of a lot of changes and who knows? If you get an opportunity to play you've got to go out there and perform, and show the manager that you want to be at United," he added.
With United out of all competitions, Fletcher claims his teammates are playing for pride. The 30-year-old midfielder has urged his teammates to step up for the remaining fixtures of the season.
He believes the winning momentum will be crucial for United, when they start their next campaign in August.
"We've got a job to do [between now and the end of the season], we've got games to play and have a responsibility for this club and pride in ourselves," Fletcher said.
"There are standards that we want to get to and there's still an awful lot to play for. We want to finish strong and carry it into next season," United midfielder added.