The global cost of information for businesses has been set at £714 billion with half of every business's value tied up in it digital data, a new survey reveals.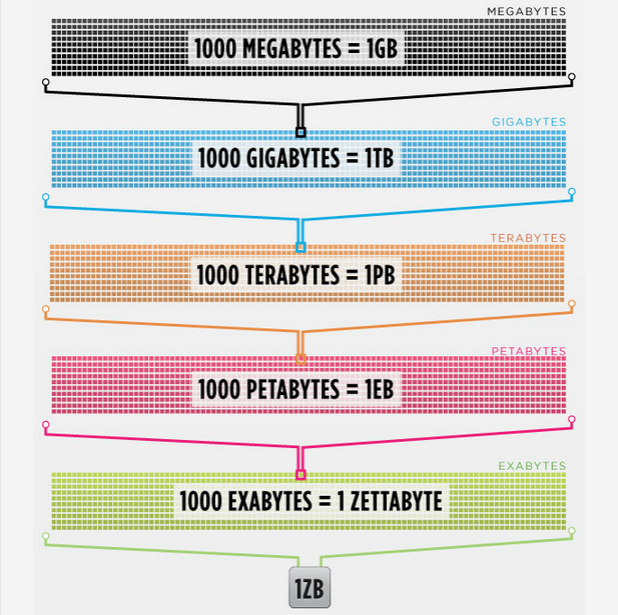 Computer security company, Symantec, has carried out the first State of Information survey which reveals that 65 percent of UK companies have experienced some form of information loss in the last year.
The figure of £714bn is made up of costs such as storage infrastructure, security, compliance and access. Storage infrastructure - the physical hard drives and servers where data is stored - is one of the major costs for companies with the amount of information being held by companies growing quickly.
According to Symantec, there is currently 2.2 zettabytes of information being stored by businesses around the world, including confidential customer information to intellectual property to financial transactions.
A zettabyte is equal to 1,000 exabytes, which is equal to 1,000 petabytes which is equal to 1,000 terabytes. To put it in context, if a coffee cup on your desk was represented by a gigabyte, a zettabyte would have the same volume as the Great Wall of China.
A survey by Cisco last year, suggested that by 2015 zettabytes would be a commonly used term, with most (61 percent) of the global internet traffic in some form of video.
According to Symantec, enterprises spend on average £25 million on information, while small-to-medium enterprises (SMEs) spend just £215,000.
However, the cost per employee is higher for SMEs, at £2,383 compared to just £2,140 for large enterprises.
The survey reveals that measures to protect this information currently in place are "falling short." In the UK last year, 65 percent of businesses experienced some form of information loss for a variety of reasons, such as human error, hardware failure, security breach, or lost and stolen devices.
In addition 76 percent had confidential information leaked outside the company with 32 percent reporting compliance failure within the company.
Symantec recommend that businesses focus on what information is important and separate sensitive and valuable information from the rest and protect it accordingly.
"With its increasing value and rising cost, successful companies will find ways to more effectively protect their information and unleash the productivity it can bring," said Matt Ellard, UK and Ireland Vice President, Symantec.