David Cameron has branded Facebook "irresponsible" for changing its rules to allow the posting of graphic beheading videos.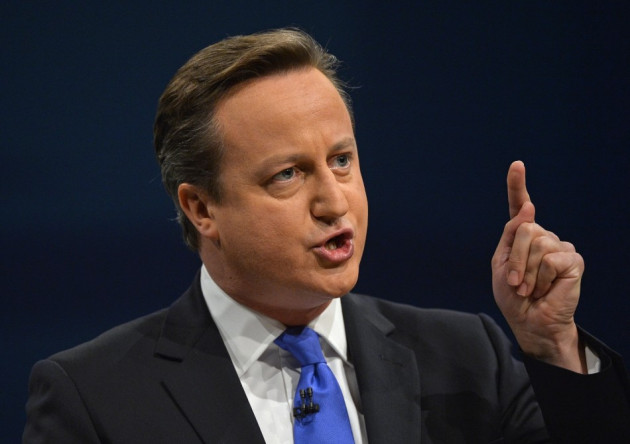 The prime minister also urged the social network, whose users can join from the age of 13, to explain its actions to "worried parents" after it relaxed the rules on members uploading graphic photos and videos.
Facebook had previously banned the publication of graphic videos such as beheadings after complaints that exposure to such content could cause psychological damage.
But now the rules have been relaxed and Facebook will only remove photos and videos if they "glorify violence." In a further explanation, the California company said that users were sharing graphic videos "to condemn" them.
It's irresponsible of Facebook to post beheading videos, especially without a warning. They must explain their actions to worried parents.
— David Cameron (@David_Cameron) October 22, 2013
Children
A survey out this week revealed that British schoolchildren are giving fake dates of birth to get around Facebook's minimum age limit of 13, which is not enforced. Almost a third of the 1,162 questioned children aged 9-11 said they had claimed they were between two and six years older than they actually were when creating a profile.
Speaking about one beheading in particular, the site told IBTimes UK: "If the video were being celebrated, or the actions in it encouraged, our approach would be different. However, since some people object to graphic video of this nature, we are working to give people additional control over the content they see. This may include warning them in advance that the image they are about to see contains graphic content."
The video, of a masked man killing a woman, believed to have been filmed in Mexico, had been liked by 2,500 people and shared more than 17,800 times as of 21 October. Another copy of the same video has received 6,600 'likes' and has been shared more than 40,000 times.
Not the perfect policy
Speaking to technology blog Gizmodo, Facebook defended itself by saying how in some situations, graphic content should be shown.
"One instance that really brought the point [of lifting the ban on graphic content] home occured earlier this year. It was the Boston marathon bombing, and there was a gentleman whose legs had been blown off. If we'd had a more conservative stance, that image would not have been allowed on the site.
"What we want to do is give folks the right balance of being able to control what it is they're seeing. We're definitely aware that this is not the perfect policy. We're always trying to improve it."
While beheading videos are allowed on the site, content banned by Facebook include, according to the site's terms and conditions, "photos that show a fully exposed breast". While photos of breastfeeding are allowed, Facebook will remove images if "the child is not actively engaged in nursing".
Web security expert Graham Cluley blogged to say: "Facebook - you are seriously screwed up."