David Luiz has claimed that he will not have any problem adapting to a Chelsea line-up with three at the back should Antonio Conte decide to implement the 3-5-2 he successfully used at Juventus and with the Italian national team. One way or another, the Brazilian centre-back is looking forward to a second debut with the Blues ahead of a busy week which will see Chelsea visiting Swansea on Sunday (11 September) before a Friday home game with Liverpool.
Conte has been forced to give up on his favourite 3-5-2 formation during the first games of the Chelsea campaign because he only had two centre halves available in John Terry and Gary Cahill. Kurt Zouma remains on the sidelines while the Blues were set back several times in their intention to sign the likes of Napoli's Kalidou Koulibaly during the summer transfer window.
The Blues have enjoyed a perfect start to the campaign with four at the back, winning the three first Premier League games of the season and as well the League Cup game against Bristol Rovers. However, the surprising return of David Luiz on deadline day sparked suggestions that Conte may switch to the 3-5-2 formation again to make space for the Brazilian star along Cahill and Terry. The centre-half trio of Andrea Barzagli, Leonardo Bonucci and Giorgio Chielleni was one of his biggest trademarks during his tenures at both Juventus and Italy.
Conte may resolve the questions in the coming trip to Swansea on Sunday and David Luiz has claimed that he is ready for whatever decision the boss made. "I started playing three at the back with Vitoria in Brazil, but it doesn't matter where, I want to help and when I am in the team I am there to try to help," the former PSG star said to the club website. "The coach is an amazing coach, he understands a lot of tactical things and I know he chooses every match the best line up, so if he needs to play three, four or two, it doesn't matter, I am there if he wants me to play. In different positions I am available."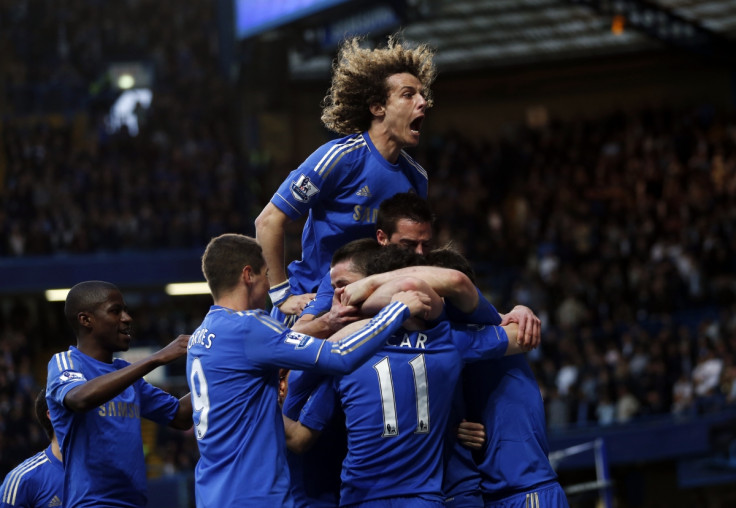 Only five days later after his potential debut against Swansea, the Blues will host Liverpool. The Brazilian is especially eager to return to Stamford Bridge after pointing out that his first game with the Chelsea shirt back in 2011 was also against the Merseysiders.
"It is the same game. My first game for Chelsea was Liverpool at home. It is big but they are always tough games here," David Luiz added. "Against Swansea it will not be easy, I played in draws there before, so it is always a tough game. Then in the league after Liverpool it is a London derby. They will be tough games."
Meanwhile, the Brazilian international revealed that he didn't think twice when he heard that Chelsea were interesting in bringing him back to west London. Luiz believes that he left the club with unfinished business, as he failed to win the Premier League.
"It was my decision, yes. I really wanted to come back because I spent an amazing time here. I loved to be here and that is why I want to come back," he said, while when asked about the challenge to win the league, he added: "It is time to do it! And I hope it will be this year."
"I am working hard for that and this is our goal this season. We don't have the Champions League to fight for so for sure we will try to win the Premier League and both cups."