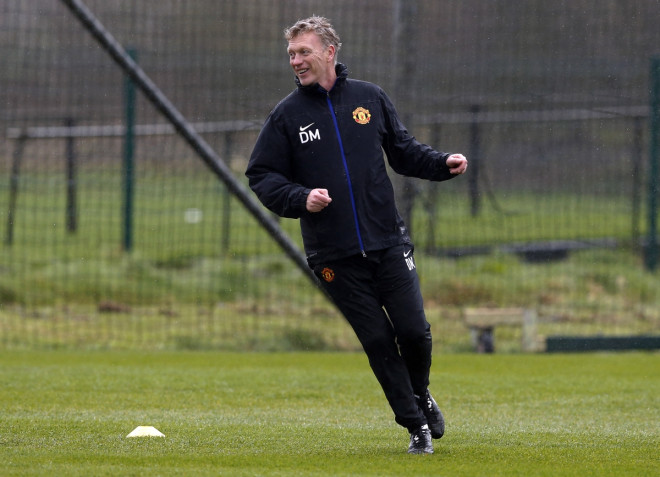 Manchester United manager David Moyes says defeat to Olympiakos in the Champions League last 16 will not affect his future at Old Trafford.
Defeat to Liverpool was United's eighth in 14 games in 2014 and leaves them 12 points adrift of qualifying for next season's premier club competition and has sparked reports of boardroom and supporter unrest.
United are tasked with becoming the sixth side to overcome a deficit of two goals or more goals to remain in the Champions League after defeat to the newly-crowned Greek champions three weeks ago but Moyes is optimistic of escaping the sack,.
"My future has not changed one bit," Moyes told a pre-match press conference. "I've got a great job, I know exactly the direction I want to go in.
"We've not had the season we hoped we would have at this moment in time but I have ideas with what I want to do which I will put in place when the time is right but the most important thing now is to get the Olympiakos game out the way.
"If we can get through in that competition it would be a massive lift for us. We know we've got ourselves in a poor position but we've got a lot of belief but we've got to try and make it show.
"I think the assurances have been that they've [the Glazers] let me get on with the job. We've chatted about the future, we've made plans for years going forward – that's why there is a six year contract because this club does not work on short term vision, it's a long-term vision."
With hopes of retaining their Premier League title having been extinguished earlier in the campaign, the Champions League remaining the only piece of available silverware remaining for Moyes in his first season at United.
Though having won just six games at home in the Premier League United face an uphill task and the 3-0 defeat to Liverpool on Sunday worked to emphasise the current problems being suffering by the reigning league champions.
As well as calling on an improved team performance, Moyes has reaffirmed his desire to see United's fans cheer the team on to the quarter finals.
"I think if you lose in the fashion that we did to one of your biggest rivals there is always a lot of disappointment. We knew it was a big week, we had Liverpool and then Olympiakos," Moyes added.
"But as soon as it was over we concentrated on this game, we told the players that on Monday morning that the only thing that matters now is this game and our focus is now on that and Olympiakos.
"I have the chance to work with the players every day and the quality that they show me I think they know they can play better. I've got a belief in the players and hopefully they can show it I agree that we've not shown it as much as we'd like but we'll try and make that up tomorrow night.
"The support inside Old Trafford has been phenomenal. I think the players would tell you the first thing I mentioned to them after the game was that we need to start giving something back now, we need to start performing together – me, the team have to work together to get a performance to be remembered."