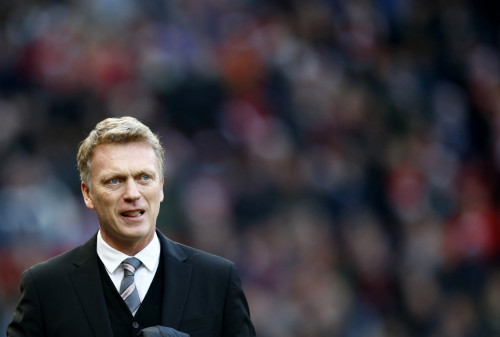 Best Rumour of the day
Manchester United manager David Moyes will hold on until the summer transfer window before he attempts to re-build his flailing side despite £200m being added to his arsenal to bolster funds and rescue damaged pride.
Moyes is hoping that by taking a step back this month and biding his time he will be more likely to secure the best players.
This however raises further concerns for his under-performing side ahead of the remainder of the season where they look to keep in touch for a place in next season's Champions League.
United however say that they are prepared for the fact they might not make any signings in this current window and are refusing to make any temporary solutions through panic buying.
Worst rumour of the day
Demba Ba may well have lost his grip at Chelsea since the arrival of Samuel Eto'o but Crystal Palace boss Tony Pulis is surely being a little over-zealous in pursuing the Senegalese international on a loan deal.
Ba proved himself to be a prolific goal scorer while at Newcastle United scoring 13 goals in 20 games but his form has dwindled with three starts coming for the Blues this season.
Pulis meanwhile is in desperate need of some new faces up front and almost signed the 28-year-old in 2011 when he was in charge of Stoke City.
The Eagles boss has now made permanent Jason Puncheon's move from Southampton freeing up the all-important loan-spot and a vital £1.25m which could be used to obtain Ba.
Many fans however believe that a move for Ba is laughable but as W. Clement Stone once said: "Always aim for the Moon, even if you miss, you'll land among the stars."
Tweet of the day
So Palace are interested in Demba Ba - a great picture of, perhaps, when the first enquiry was made... pic.twitter.com/d78TVdDXgX

— Rob Jones (@msnsportrob) January 7, 2014
Done deals of the day
Sam Allardyce's West Ham have signed Roger Johnson Johnson, who has suffered relegation in each of his last three seasons, is on loan from Wolves until the end of the season - with the Hammers hoping he doesn't make it fourth time lucky. Elsewhere, Leighton Orient have signed Norwich City forward Jamar Loza, 19, on a month-long loan becoming Orient's third signing so far this month alongside Tottenham's Shaquile Coulthirst and Stoke's Jamie Ness. Everton have also announced that Luke Garbutt is to stay with Colchester United for a further month.