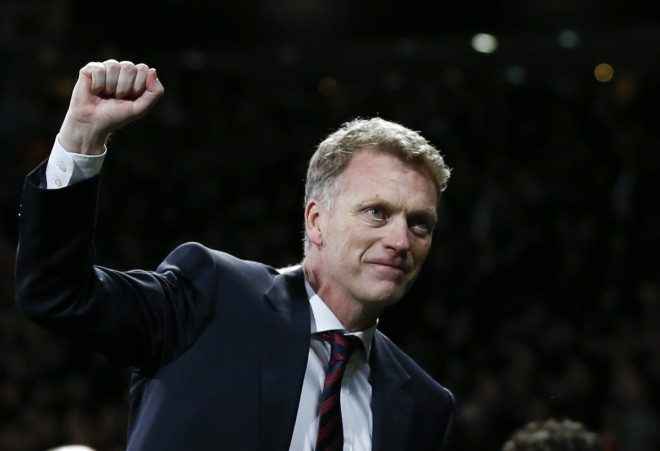 David Moyes has revealed that he does not feel threatened about his managerial position at Manchester United while insisting that there is no pressure from the club's hierarchy.
The Glaswegian has endured a dismal campaign so far and witnessed his side succumb to their ninth defeat in the Premier League this season against Liverpool last Sunday.
Despite the disappointment, the Red Devils bounced back strongly to overturn a 2-0 first-leg deficit against Olympiakos in the Champions League by registering a 3-0 victory at home to progress into the quarterfinals on Wednesday.
Moyes heaved a sigh of relief, as three goals from Robin van Persie were enough to lift the pressure slightly off his shoulders.
The former Everton manager also exuded confidence in the aftermath of victory insisting that he foresees retaining his current role in the years to come.
"I'm not feeling any pressure from inside the club. It's all coming from you people. Everybody is fine, we know the job I have to do. It's a big job, probably bigger than we all expected when I first came in," Moyes told Sky Sports.
"I see myself here for a long time but I've got a big job and there are a lot of things I've got to do and I'm not going to be able to do it all immediately. The one thing they did show was a great, big heart.
"The players have been great. I keep hearing that this one has fallen out, or someone else has fallen out. I keep telling people it is rubbish and it is rubbish. People are looking for reasons we've not done well. The reason we've not done well is we've not played well enough in games and that's the truth behind it all," the 50-year-old added.
The Scotsman's next objective is to take his side to Upton Park on Saturday to tackle West Ham United in the league before the derby against Manchester City at home on Tuesday.
The English champions' poor form this season has seen them tumble from their usual top four places. They currently occupy the seventh spot in the table with 48 points from 29 matches, 18 points behind leaders Chelsea who have played 30 matches and 12 points behind Manuel Pellegrini's side who sit fourth having played 27 games so far.