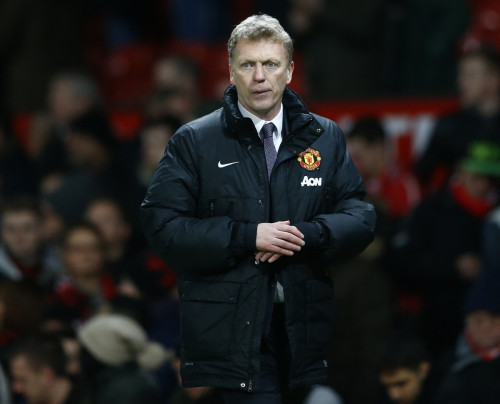 Manchester United manager David Moyes was at a loss to explain how his side relinquished the lead against Fulham to fall nine points behind the Champions League places.
Darren Bent's stoppage time header secured a point for Rene Meulensteen on his return to Old Trafford as coach of Fulham, who are rock bottom of the Premier League.
Robin van Persie and Michael Carrick's goals looked to have given United all three points after Steve Sidwell's opener but Bent's late effort pilled the misery on the champions who travel to Arsenal on Wednesday with their season threatening to crumble.
"Being one down was bad enough," Moyes explained. "The amount of attempts, chances and play we had was unbelievable. How we didn't win I have no idea.
"It's goals that count. You can have as much possession as you like. We should have scored more. You've got to try and keep making it work. The players tried that and eventually the goals did come and I was more disappointed we didn't make it 3-1.
"It was a bit of carelessness at the back and we could have cleared the ball but didn't and it cost us."
After a week during which captain Nemanja Vidic confirmed his intention to leave United at the end of the season, Moyes bemoaned his side's defensive indiscipline which saw them concede two soft goals to a Fulham side who are now four points from safety at the bottom
"We deserved to get back in the game and we deserved to win it, but we gave away a diabolical second goal," the United boss continued.
"We should have made it 3-1 and it was really disappointing that we didn't do that. We should have seen the game out.
"I don't know if we could have done an awful lot more. Maybe we could have defended a couple of times a bit better, taken a few more of the chances we made, but we completely dominated and we should have won the game.
"I was probably the most relieved person [when we went 2-1 up] because I thought 'my goodness' as we needed to win the game.
"Even in the last five minutes Fulham weren't even coming up for the ball, we were keeping the ball and they weren't necessarily trying to score an equaliser – but somehow they did."