Manchester City assistant manager David Platt says the Premier League title is Manchester United's to lose after a weekend which saw the leaders' deficit cut at the summit.
After City defeated Fulham on Saturday, United could only draw with Tottenham Hotspur on Sunday, as their lead was reduced to five points, with 15 games remaining.
And Platt, who says the title is United's to lose, believes City are coming into form at just the right time after a festive period, which included defeats to their near neighbours and Sunderland, which threatened to derail their championship chances.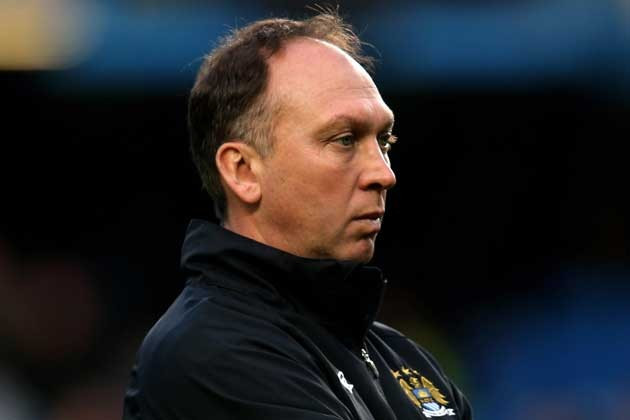 "It's not over, we can make it up, it's not insurmountable by any stretch of the imagination," Platt said. "But equally, it's theirs to lose."
"I thought we were a bit stop-start at the beginning of the season but even going into the United game I thought, at the beginning of December, we started to play and be more consistent.
"People say we didn't go on to win games by four or five, or like the six we got at United [last season] but I thought we were playing consistently well. Each department of the team was playing, it was flowing.
"Even though we got beat by United I think we performed well in that game too. The other blip we've had was at Sunderland [losing 1-0] but even that one was a strange game when you look at it. I think we would win that game nine times out of 10 with the chances we've created."
Platt was part of the Arsenal side which overcame an 11-point deficit behind United in the 1997/98 season, but the former England international admits City's scenario is far from simple.
"It's slightly different in the fact that back then, I think we lost three out of four games around Christmas time and we didn't go into games after that thinking, 'What we've got to do to win the league is win the next 13 games or something'," the City assistant said.
"It just happens and it's probably about six games before the end before you think you've got a sniff of a chance.
"Every season is different and people like to have headlines like, 'we're coming to get you', 'we're doing this', 'we're doing that'. But the fact of the matter is they're clear at this moment in time."