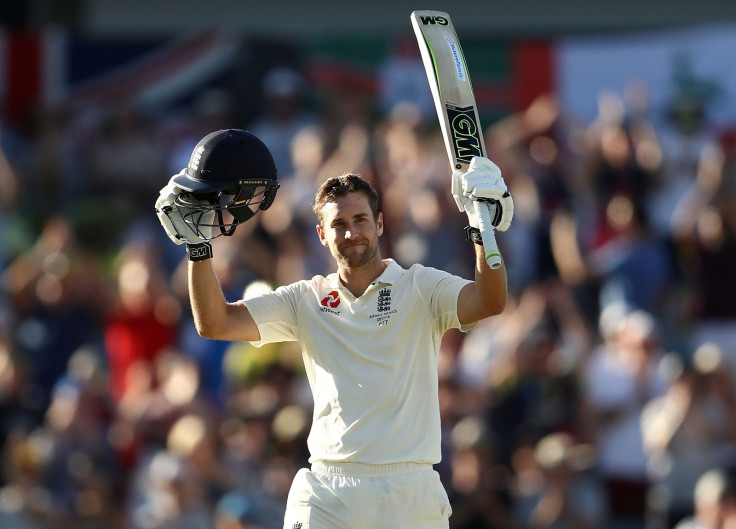 Dawid Malan gave England much-needed hope they can indeed retain the Ashes after a fine maiden century put Australia on the back foot on day one of the third Test at the Waca.
The Middlesex man built on the fortitude he showed in the opening two Tests with an unbeaten 110, putting on 174 for the fifth wicket with Jonny Bairstow who is also closing in on three figures.
Bairstow was a central figure for all the right reasons with 10 boundaries on his way to 52 not out, as his fourth Test century beckons.
But above the individual landmarks, England showed the character necessary to not only deliver a win in Perth for the first time since 1978 but to turn a series around in which they have rarely competed and trail 2-0.
Australia did briefly threaten to run through the tourists much they have with the ball through the winter, reducing England to 131 for 4 but Malan and Bairstow took the day away from them.
Alastair Cook [7], James Vince [25] and captain Joe Root [20], who won the toss for a third time and chose to bat, all fell cheaply as the increased pace at the Waca proved a potent, yet belated, weapon for the hosts.
Mark Stoneman [56] showed fine resistance and bravery to carve out a half century but when he was eventually dismissed after gloving Mitchell Starc to Tim Paine – the not out decision on the field was overturned on review – England could be forgiven for having that sinking feeling again.
Malan had proven a tough nut to crack in Brisbane and Adelaide but was more willing to go on the attack this time around and found the areas through cover and mid-off particularly fruitful.
The 30-year-old almost fell short of his first Test century when from the first delivery of the second new ball he edged an untypically full one from Starc which was put down by Cameron Bancroft at second slip.
Three overs later Malan was celebrating with a pull for four but the fireworks, as the shadows lengthened in Western Australia, came from Bairstow who carved the weary Australia attack apart as England surged to their highest score of the series to close on 305 for 4 in a telling reminder they may be down, but are far from out.