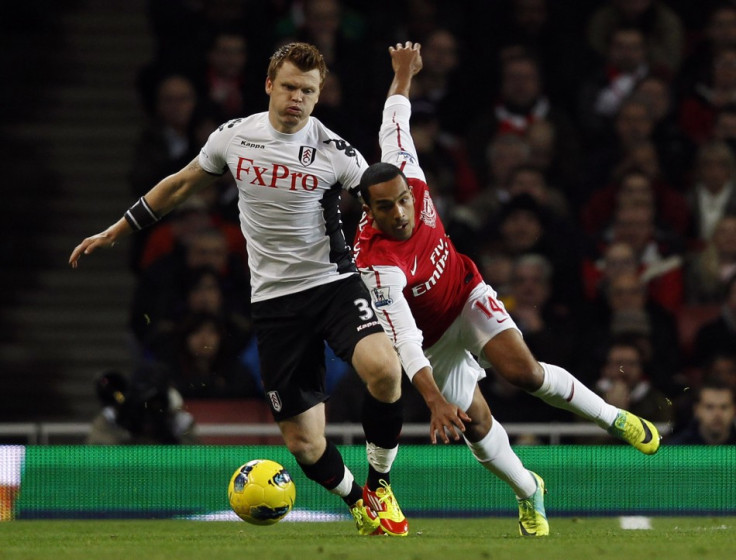 John Arne Riise has admitted he still holds a soft spot for Liverpool, as the left back prepares to face his old club in the Premier League tonight.
Riise spent seven years at Merseyside and made over 200 appearances for the club before making the move to Roma in 2008. After three years in Italy, he returned to England last summer to join Fulham.
But the Norway international has revealed that Liverpool will always be in his heart, no matter which club he belongs to.
"I miss the boys, and I miss Melwood; it was a great place to be," he said.
"Those seven years were great for me, and when you play that long for a club like Liverpool, it's always going to stay in your heart, and I felt that when I left.
"I watch every game if I can. I text Stevie [Gerrard] a few times, and we have the same agent so it's quite easy to follow the team".
Liverpool seem to have taken on a new life since Kenny Dalglish took over the club at the beginning of the year, and the Reds have outlayed over £100 million to bring new players into the side in the two following transfer windows since.
And Riise believes that Liverpool will achieve great things over the next few years, with Champions League qualification just the beginning.
"I think the start of last season was very bad, but after King Kenny took over, it changed a lot. I can see the joy in the players' faces when they play now," he explained.
"A lot of things have happened in the last few years, with new owners, and managers coming and going, but I hope the club is in a good state now."
The match up tonight is equally important for both Liverpool and Fulham; after drawing with Manchester City and defeating Chelsea twice in two weeks, the Reds are hoping to keep up their winning momentum and continue pushing for a spot in the top four.
Fulham, meanwhile, are just two points from the drop zone, and with a tough schedule of Europa League and Premier League games ahead, the Cottagers need to pick up as many points as possible at home.