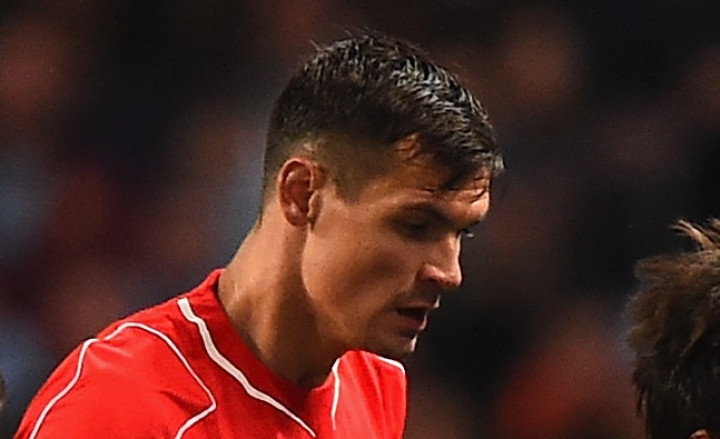 Former Liverpool centre-back Stephane Henchoz said the club's defensive problems this season have stemmed from their continued failure to replace Jamie Carragher but he has indicated new signing Dejan Lovren could step into the breach.
The Reds have conceded 12 goals in their opening eight games of the season, with the club's soft centre particularly from set-pieces having undermined their attempts to pick up from where they left off last season.
Injuries coupled with a host of defensive signings during the summer transfer window has lead to a a much-changed back four this term for Liverpool but Henchoz believes the flaws in defence related to the lack of a genuine leader.
"One of the main problems with the back four as a whole is they have two Spanish guys, you have Lovren who is new and you only have Skrtel who has some experience at Liverpool," Henchoz told talkSPORT. "For me they haven't got a natural leader.
"Since Jamie Carragher retired, they haven't had that natural leader at the back. It's a problem and I hope Lovren can improve in that department. He's a good defender, he has all the attributes to be a good centre but perhaps he's not a natural leader."
"On top of that they have Mignolet in goal, who's not had a great start to the season," he added. He wasn't at his best last season as well. He's not a big personality. It's difficult to play as a back four when you know the goalkeeper doesn't have any confidence."
Javier Manquillo, Alberto Moreno and Lovren all arrived during the summer, while the likes of Martin Kelly and Daniel Agger departed the club, but the trio have done little to improve Liverpool's defensive problems, which eventually led to them missing out on the title last season.
And manager Brendan Rodgers admitted the club's fallibility at the back remains an issue.
"It is still a problem," said Rodgers last month. "We have to do better down the side of the pitch. We have to defend better, that's where it starts. Just defend, don't try and be clever, don't try to play, just defend and don't let them have the set-piece.