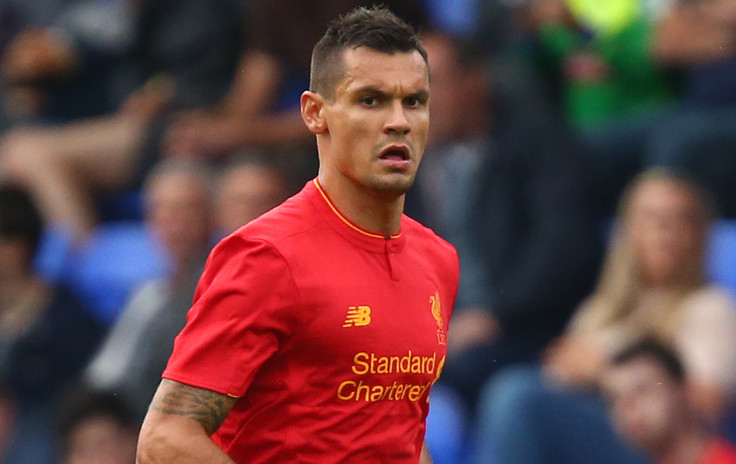 Liverpool manager Jürgen Klopp has provided a mixed injury update ahead of the Premier League trip to Chelsea on Friday night (16 September) after confirming that Dejan Lovren is available, but adding that the game will come too soon for Emre Can. Meanwhile, the boss said Loris Karius continues his return to full fitness after the keeper made the bench during the 4-1 victory over Leicester City following a long lay-off.
Lovren missed the win over the Premier League champions after he sustained a heavily swollen and bruised eye during a training session. But Klopp has confirmed that the Croatian centre-back is ready to return to action against Chelsea, adding that he has no new injury concerns in the side that trashed Leicester.
"The players who were involved in the last game are, until now, all ready again — plus Dejan," Klopp confirmed.
The news is a significant boost for the German manager as he is expected to be key in stopping in-form Diego Costa. Yet, Lovren had started in all the games prior to his injury, including the 4-3 win over Arsenal and the 1-1 draw against Tottenham.
Emre Can was also expected to be available for the trip to Stamford Bridge after returning to training earlier in the week. However, Klopp has ruled out the versatile midfielder as he needs some more time to return to full fitness after a spell out. Can has missed the last two Premier League games after sustaining an ankle injury in the EFL Cup win at Burton Albion on August 23.
"Emre is not injured any more, which is good, but now he needs to train and that's how it is. He had a difficult pre-season with coming back later than most of the other players then a little injury here and a little problem there," Klopp added. "Until now, it was not the best moment but he is still a wonderful player and now we have to make him fit. That's what we will do with him, that's what we will do with Mama [Sakho] and if you want, with Joe Gomez and all the others."
Klopp has also undergone a similar procedure with Karius. The keeper, signed from Mainz during the summer transfer window, is yet to play for Liverpool after he suffered an injury in his right hand during the club's pre-season tour of the US. However, he already made the bench against Leicester and Klopp has now claimed that his return to full form is on track, suggesting that he could be ready for his first start soon.
"Simon [Mignolet] is all good and Loris [Karius] has been in training the whole week now, so all good," the boss added.