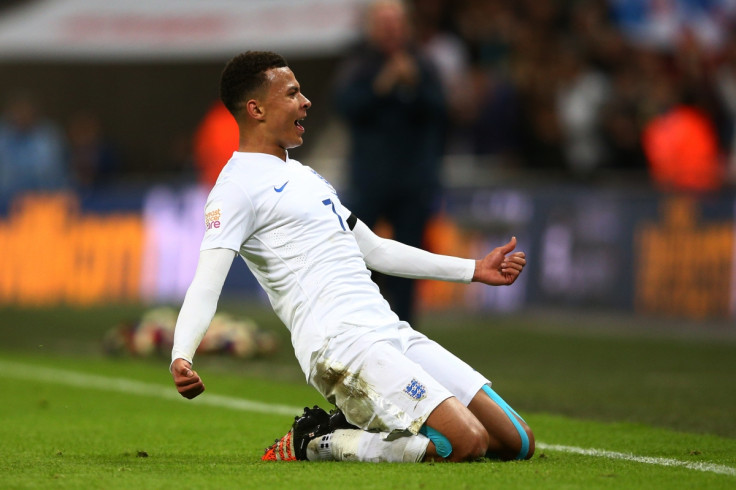 Tottenham Hotspur midfielder Dele Alli should have been a prime target for the Premier League's elite, including Arsenal and Chelsea, according to former manager Harry Redknapp. Ali marked his full England debut in midweek with a maiden international goal against France during a fine first season in the top flight.
The 19-year-old agreed to join Spurs in the 2015 January transfer window from Milton Keynes Dons. He spent the remainder of the season back on loan at the League One side prior to his permanent switch to White Hart Lane which has seen him become a key part of Mauricio Pochettino's first team.
Alli was highly regarded during his spell in the Football League, but only joined Tottenham for £5m, according to BBC Sport. Redknapp says the likes of Arsenal and Chelsea should have taken a gamble on Alli -- who the ex-Tottenham boss believes is now worth £20m.
"Too many people in football are afraid to take a chance on young players," he told the Evening Standard. "I've been saying for some time Dele Alli is different class and I'm so pleased he did well for England.
"It would be interesting to see all the reports on Alli from the so-called good judges who work for the Premier League clubs. Tottenham paid £5m for him in the end, which is nothing. It is an amazing buy. He's worth at least £20m now if not a lot more. And Spurs had a clear run at signing him. Tottenham stole him for £5m.
"Why didn't Arsenal sign him? Don't tell me Chelsea shouldn't have bought him for £5m. What's £5m to Manchester United, especially with the way they throw their money around now? Okay, Liverpool did show some interest but for, whatever reason, did not follow it through.
"Full credit should go to Mauricio Pochettino. He has thrown kids in at Spurs and they have thrived. Okay, they bought a couple of them in but basically Pochettino has developed a group of young players by giving them the self-belief to go and fulfil their potential. If only more people had that bravery."
Both Arsenal and Chelsea endured contrasting fortunes in the transfer window. While the Gunners failed to acquire an outfield player, the only club inside the top five leagues in Europe to do so, Jose Mourinho's side made seven additions to their first team squad.