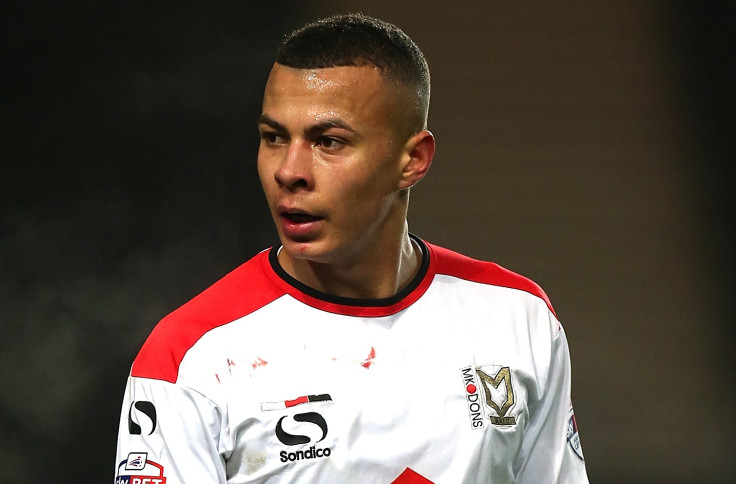 Milton Keynes Dons midfielder Dele Alli says Mauricio Pochettino's commitment to blooding young players was behind his decision to join Tottenham Hotspur.
Alli joined the north London club in the January transfer window but re-joined MK Dons on loan for the remainder of the season to help the club's promotion campaign.
The 19-year-old was rewarded for an impressive campaign on 19 April by being named the Football League Young Player of the Year after a campaign during which he has scored 16 goals in all competitions.
Harry Kane and Ryan Mason have both broken into the Tottenham first team this season after emerging from the club's academy and Alli has been encouraged by the pair's involvement this term ahead of his move to the Premier League club.
"That's the big thing for youngsters," he said. "When you go, you don't want a manager that's not going to have any trust in young players.
"I think with him you can see already that he has a lot of faith in youngsters and I think as a young player you need that, just for confidence in yourself.
"You need a manager that believes in you and shows that he believes in you by playing you."
Liverpool and Newcastle United were heavily linked with a move for Alli prior to his arrival at White Hart Lane, with the England Under-19 international regarded as one of the hottest properties in the Football League.
And the midfielder admits he has been overwhelmed by the speculation and is happy to have put his future to bed.
"I am not going to lie and say it hasn't been hard because it has," he said. "For a few years now there have been rumours of me going places. I've been speaking to my agent to see what it is all about.
"Obviously the last year really it has picked up a bit and there has been a lot more speculation about me going other places.
"In this transfer window, towards the end, it was a bit of a rollercoaster, to be fair. When it came that I could come to Tottenham, obviously I had a look and I spoke to my agent. We had to think about the manager and all the pros and cons about it.
"We couldn't think of anything wrong, really, about it – it is the perfect club for me, hopefully. I am just going to do the best I can."
He added: "MK has got a special place in my heart but obviously I have signed to Tottenham. While I am at MK, I am just going to be focused on them, right until the end of the season.
"To get promotion would be the perfect ending to a fairytale, really. Obviously, being from MK and playing for MK my whole life, to get us promoted would be a dream come true."