With just over a week to go until the 29 December deadline for law firms to get professional indemnity insurance (PII), the Solicitors Regulatory Authority (SRA) has now advised that 117 law firms remain in the extended policy period (EPP) and are on the brink of closure as they've been unable to secure cover.
The majority of the legal profession will enter the New Year with a high degree of uncertainty as to what 2014 is going to bring.
While 2013 saw an unprecedented number of legal businesses going through a formal process, the likelihood is the number will continue to rise.
It is hoped that the number of high profile failures, and an increasing amount of reporting around firms requiring a formal process, will encourage earlier engagement, thereby increasing the scope for strategies to avoid fire sales.
While history tells us advice will always be sought too late in the day for all options to be available, rarely has an individual niche sector been subjected to the level of change in such a restricted period as firms of solicitors have been recently.
Whether the situation firms find themselves in now changes stereotypical behaviour remains to be seen.
As always, where early engagement arises, restructuring specialists have time on their side to get under the skin of the business and explore the alternatives.
In many legal businesses, particularly where there is an exposure to claimant personal injury work, there will be a significant off balance sheet asset in the form of work in progress (WIP).
It is anticipated that the use of voluntary arrangements will increase in 2014 to allow this asset to be realised as opposed to being sold at an undervalue. This may either be in conjunction with strategies to take the business in a different direction or simply to achieve an orderly wind down over time, avoiding derisory returns for creditors and loss of all equity to the principles.
It is anticipated that the majority of the 117 firms finding themselves still in the EPP will be progressing in some kind of manner to a form of orderly wind down. Events such as a potential acquisition failing to complete may still mean IPs are asked to step in at the last minute.
Historically, when the SRA is aware that an IP has been approached, it allows time for a wind down in order to avoid an intervention. That has always been where ongoing PII has been in place.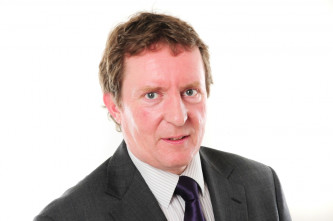 We are now moving towards uncharted territory and the SRA's stance would appear to still leave the door open to allow an orderly wind down.
Mike Haley, SRA Director of Supervision, has said that "firms that continue to practice after 29 December or fail to wind down in an orderly fashion will be subject to swift regulatory action. Exercising powers of intervention may be considered where it is necessary and appropriate in the public interest."
Whatever the case, IPs are going to have limited time to decide whether to accept an appointment and if they take on the appointment in circumstances where PII is an issue, they will have to take immediate steps to wind up the business.
Knowledge comes from experience and that is a large part of the challenge. While there have always been solicitor firms failing, the numbers involved until recently have not been significant.
Where a book of claimant personal injury work has to be sold rapidly, there is a developing market. Indeed there are a growing number of robust firms willing to take on distressed books at a discount. With limited time and knowledge though, it is not necessarily easy to identify the right firms and sort out the wheat from the chaff.
There are already examples where the buying firm itself has subsequently had to go through an insolvency process.
Many firms caught up in the PII debacle may not have necessarily been financially distressed and the quality of the personal injury caseload not impacted by historic cashflow issues.
If they do have to close, preserving the value within the process will minimise the impact on the creditors and stakeholders. WIP locked into personal injury claimant files is an unusual asset, particularly where there is a high volume of pre 1 April 2013 retainers.
Unlike a complicated bit of machinery and despite the fact it has a long settlement profile, it is highly sought after for the value that can be added by taking the work to a conclusion.
The attraction to the buying community increases where the files are in good order.
David Johnstone is the managing director of Recovery First. Recovery First provides complementary services to IPs and accountants.