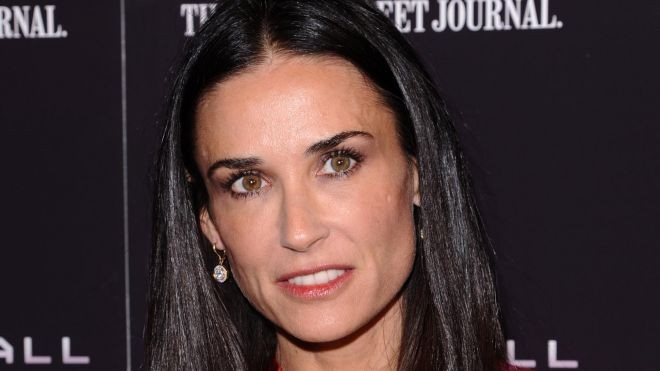 Demi Moore has raised alarm over her mental health because of her erratic behaviour at a party.
The 50-year-old Hollywood actress, who was at the Chanel beachside barbecue with Lenny Kravitz and George Clooney's girlfriend Stacy Keibler, bemused onlookers with her bizarre antics.
She was seen playing up to the cameras, dancing while seated and at one point covered her face with her hair and appeared to be eating it.
The mother-of-three, whose marriage to Two and a Half Men star Ashton Kutcher ended in 2011 over allegations that he was unfaithful, wore a revealing chic grey playsuit that showed off her legs.
Kravitz, who has been tipped to play Marvin Gaye in the upcoming biopic about the Motown legend, appeared embarrassed while sitting beside her and constantly looked the other way.
According to reports, The Joneses star's manic behaviour was down to the fact that she had been drinking energy drinks all night.
One fan said: "She is clearly off her head on something. Another meltdown on the way. Sad."
Her odd behaviour came on top of her struggles with health issues and her marital breakdown.
Following her split with Kutcher, she checked into rehab in January after apparently suffering a drug-induced seizure.
She went through more heartache after it emerged that Ashton had started dating his former That 70s Show co-star Mila Kunis.
"Each time Demi hears about Ashton and Mila it breaks her heart," a friend told The Sun.
"To see him dating someone new, who is so much younger than she is, is like a knife in her heart."