Demi Moore Reveals Her Fear of Being 'Unlovable'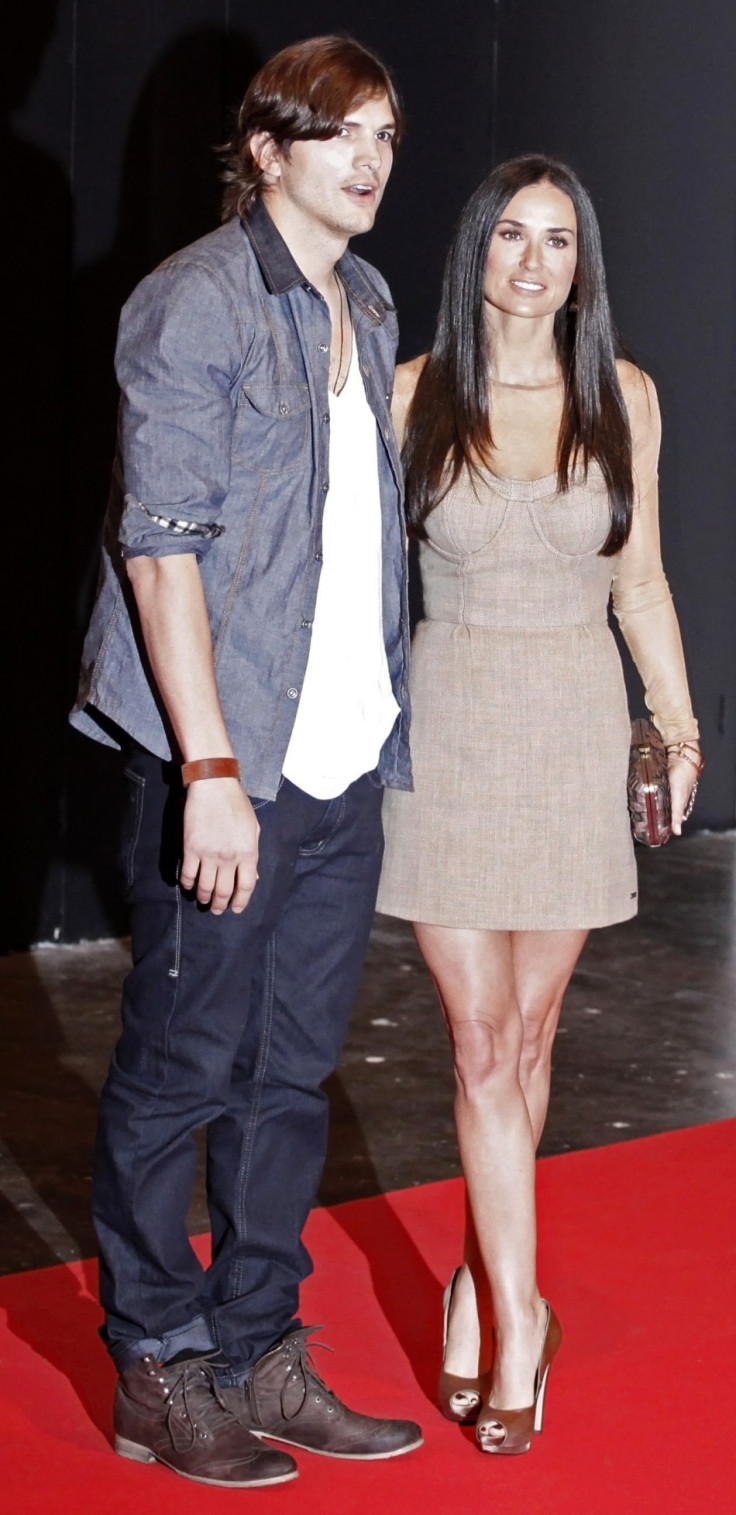 Actress Demi Moore fears being "unlovable" after her break-up with her husband Ashton Kutcher. During an interview with Harper's Bazaar Magazine, she said she is "unworthy" of love and worried for her health too after she split with Ashton in November 2011, reported the Mirror.
"What scares me is that I'm going to ultimately find out at the end of my life that I'm really not lovable. I'm not worthy of being loved. That there's something fundamentally wrong with me," she was quoted as saying.
The marriage between Demi and Ashton came to an end after a San Diego woman revealed her short fling with Ashton. The Mirror reported that Demi hinted in November that alleged infidelity was the reason for the split. She told the Mirror: "As a woman, a mother and a wife, there are certain values and vows I hold sacred and it is in this spirit I have chosen to move forward with my life."
Following the couple's announcement of their divorce, Demi has lost kilos of weight. "Now I am experiencing my body as extremely thin - thin in a way that I never imagined somebody would be saying to me, 'You're too thin, and you don't look good'," she told the Mirror.
She said: "I have had a love-hate relationship with my body. When I'm at the greatest odds with my body, it's usually because I feel my body's betraying me, whether that's been in the past, struggling with my weight and feeling that I couldn't eat what I wanted to eat or that I couldn't get my body to do what I wanted it to do. I find peace when I don't see my body as my enemy."
She has an id on twitter - @mrskutcher - which has 4,472,584 followers, and it will be interesting to see if she will change her id status since she has announced her divorce, reported The Inquisitr.
But she continues to be positive and was quoted by The Inquisitr, as saying: "Letting go of the outcome. Truly being in the moment. Not reflecting on the past. Not projecting into the future. That's freedom. Not caring more about what other people think than what you think. That's freedom. To not be defined by your wounds. Somebody wrote something to me that said, 'Don't let your wounds make you become someone you're not.' That's really powerful. And not taking life too seriously."
This is Demi's third marriage; she split with her second husband Bruce Willis in 2000.
© Copyright IBTimes 2023. All rights reserved.