"Keep going, we can do it," was the cry from Klaudiya Istomin, as she started to ease her son Denis into the notion of hitting tennis balls again in their front garden.
It was only two years prior that a doctor had told a young Denis Istomin he would never hold a tennis racket again. His dream of making it to the big time was seemingly shattered by those six, heartbreaking words. At just 14 years of age, Denis was involved in a serious car crash en route to a junior tennis tournament – severely breaking his leg and leaving him in hospital for three and a half months.
On Thursday (19 January) in Melbourne, Uzbekistan-born Denis Istomin beat defending champion and probably the greatest tennis player of our generation, Novak Djokovic in the second round of the Australian Open.
Istomin's previous greatest career achievement had been in 2015, when he won the Aegon Open in Nottingham.
Not only has he now caused one of the biggest shocks in Australian Open history, but he did it with his mother as his coach.
After his injury, Klaudiya took him under her wing and has coached him to this present day. They both deserve their moment in the limelight.
The pair would often share a hotel room just to save on costs, but this was never an issue.
"It is OK, we are family. It means I can't bring girls to my room – but that's OK as I have a girlfriend at home. I have my own house at home," Istomin told The Independent back in 2012.
Denis Istomin career profile
Born: Uzbekistan (07/09/1986)
Turned Pro: 2008
Highest career ranking: 33 (August 2012). Current ranking: 117
Career titles: 1 (Aegon Open Nottingham, 2012)
Never gone further than the fourth round in a Grand Slam
Grand slam record: W30 L34
Istomin had come across Djokovic five times before, taking just one set across the matches.
So it was expected to be business as usual for the Serb in round two at Melbourne Park.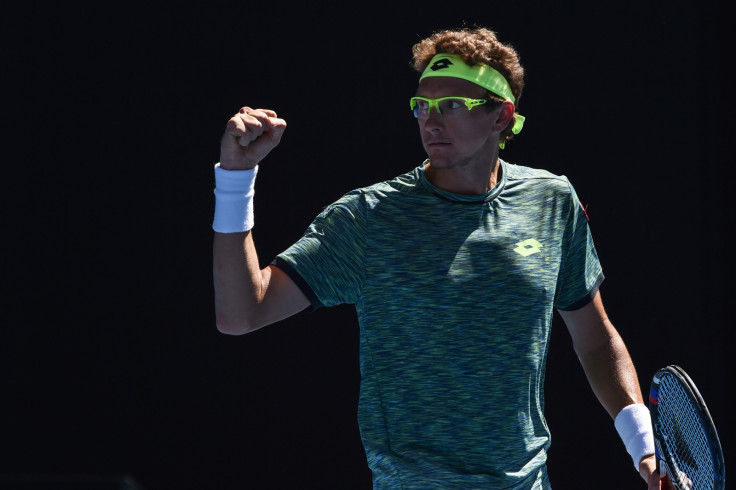 Istomin, who reached a career-high ranking of 33 in 2012, had other ideas. The 30-year-old produced undoubtedly the best tennis of his life to claim the first, fourth and final sets.
With mother Klaudiya hitting every shot from the stands, Istomin set up two match points on serve, before drilling a backhand winner down the line and unleashing an emotional scream of satisfaction.
"I surprised myself," Istomin admitted during an on-court interview in the wake of his win.
I want to thank my team. Mum [his coach Klaudiya Istomin] did a good job."
Just how far can the fairytale go?