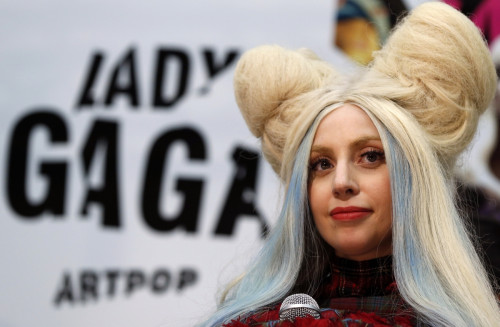 Pop icon Lady Gaga has opened up about her struggles with severe depression late last year.
The 27-year-old Applause singer has said she went into severe depression and that she had even contemplated dying.
"I felt like I was dying. I became very depressed at the end of 2013. I was exhausted fighting people off. I couldn't even feel my own heartbeat. I was angry, cynical, and had this deep sadness like an anchor dragging everywhere I go," Lady Gaga told Harper's Bazaar.
She had split with her long-term manager, Troy Carter, while a hip surgery that took too long to recover from and the failure of new album Artpop worsened her personal crisis.
"I just didn't feel like fighting any more. I didn't feel like standing up for myself one more time - to one more person who lied to me. I really felt like I was dying - my light completely out," she confessed.
She said she began to work on herself to bounce back and look for the positives in her life in January.
"I said to myself, 'Whatever is left in there, even just one light molecule, you will find it and make it multiply. You have to for you. You have to for your music. You have to for your fans and your family. Depression doesn't take away your talents - it just makes them harder to find. But I always find it. I learned that my sadness never destroyed what was great about me," she added.
"You just have to go back to that greatness, find that one little light that's left. I'm lucky I found one little glimmer stored away," Gaga concluded.
Meanwhile, there have been talks about collaboration between Gaga and pop princess Britney Spears. Gaga recently attended Spears' Las Vegas performance and even went backstage where the duo had a chat about working together on a song.
A source even told to Us Weekly that the collabration willl "happen soon!"