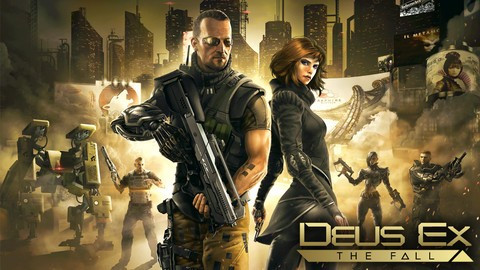 The iOS game 'Deus Ex: The Fall' has drawn much flak from its fans lately due to some inherent bugs and restrictions on weapon firing, which affected certain jailbroken devices. The game developer, Square Enix, recently issued a public apology to its fans via Eurogamer for not communicating clearly that the game lacked support for jailbroken devices.
Furthermore, the game maker has now decided to remove the anti-jailbreak code with v1.0.3 bug-fix update for the game. This update reportedly resolves the code-block that prevented jailbreakers from firing their weapons in the game.
Jailbreakers who bought this game via App Store for £4.6 ($6.99) can now feel relieved, as the update brings several feature enhancements and bug-fixes over its previous release.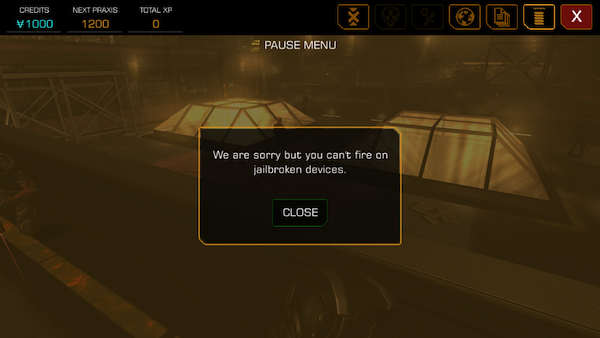 Here is the complete change log of 'Deus Ex: The Fall' v1.0.3 update for iOS:
Improved enemy AI reaction and combat behaviour
Increased XP rewards for completing objectives
Increased the amount of credits gained as rewards, across the game
Improved damage and accuracy stats for the Combat Rifle
Increased accuracy of Shotguns for better mid-range effectiveness
Reduced some weapon costs (including high-end Plasma Rifles and Rocket Launchers)
FIX: Removed the restriction on weapon firing which affected certain devices.
As an alternative, jailbreakers can bypass the anti-jailbreak code with xCon tweak. However, those who prefer an official bug-fix update to third-party tweaks can now download the game with fix from App Store for £4.6 ($6.99).
NOTE: Those who have already purchased the game can simply run the game update on their devices to receive the latest bug-fix update.