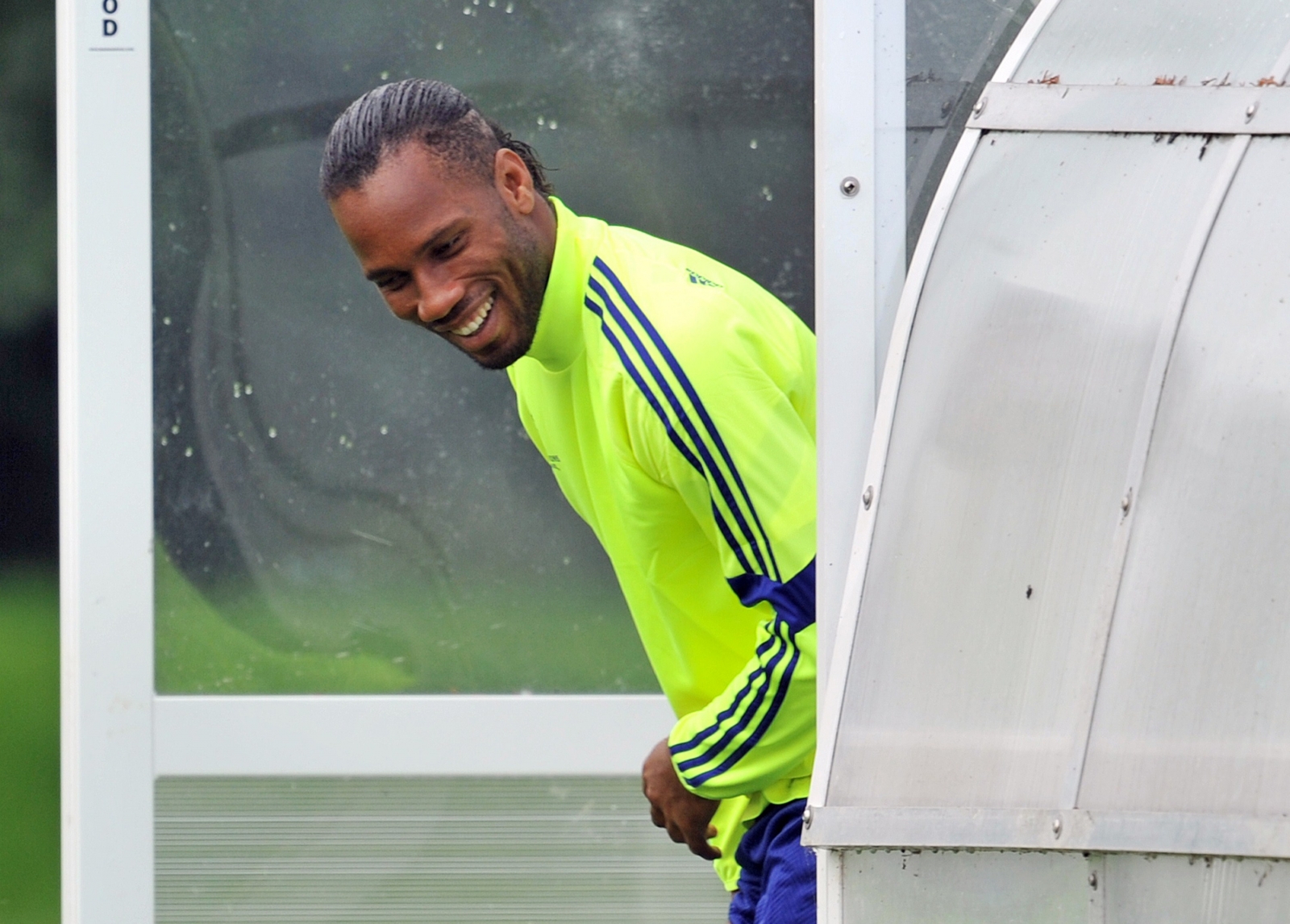 Chelsea striker Didier Drogba is expected to be fit to lead the club's attack in the Champions League opener against Schalke on Wednesday
Drogba missed the Premier League win over Swansea City with an ankle problem but played a full part in training on Tuesday and is likely to be available.
With the free-scoring Diego Costa likely to be rested Drogba will win his first Chelsea start since returning to the club in the summer.
Defender Branislav Ivanovic said: "For us Didier is a legend and we look on him but he can give us a lot as a player with his ability for this kind of game. The way he is training is very impressive and we know how important he is for us and he can show just what he has to offer."
Despite their 100% start to the season, Chelsea begin their Champions League campaign as fourth favourites behind Real Madrid, Bayern Munich and Barcelona.
Chelsea help make up a group of four sides from the Premier League including Arsenal, Liverpool and Manchester City, all of which will harbour hopes of reaching the knock-out phase and beyond.
But Mourinho is refusing to concentrate on Chelsea's domestic rivals and has dismissed questions regarding their hopes this season.
Asked whether Arsenal, Liverpool or City are potential winners come the Berlin final in May, he said: "I cannot answer you for them, I don't know what they feel, I don't know their priorities so I cannot say. What I can say from us it doesn't matter the competition we want to win every match.
"I know we can't do that but we won't change. It was Swansea on Saturday, now Schalke and Bolton next week in the Capital One Cup. Our approach doesn't change."
While Drogba appears likely to be fit the Blues have also been boosted with the news that Eden Hazard is deep in negotiations over a new contract at Stamford Bridge.
The Belgium international's current deal runs until 2017 but Mourinho says confirmation of an extension may only be weeks away.
"He means a lot because he is a fantastic player," the manager explained. "We feel day by day his motivation to work hard and improve. We have hopes he will go from a top player to be one of the best in the world.
"He is a player we want to keep even though he still has a long-term contract. It is true that Chelsea are trying to have an agreement for a new contract and it will be a question of time.
"He made it public before the World Cup that he wanted to stay. But it will end in a new contract."