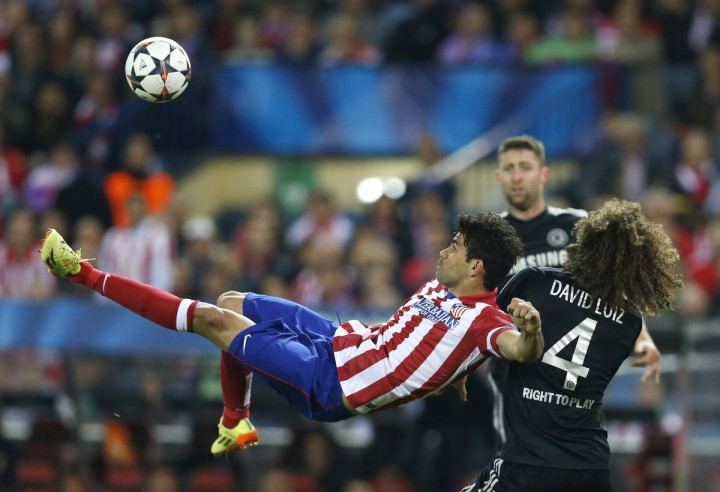 Diego Costa's expected move to Chelsea is reportedly imminent after the Atletico Madrid striker rejected a new contract offer at the Vicente Calderon.
The Spanish international has reportedly agreed verbal terms to join Chelsea earlier on May – but with Atletico then fighting in both La Liga and the Champions League he didn't want to confirm his move until the end of the season.
And even though Atletico are not likely to negotiate a deal Jose Mourinho then promised Costa they will meet his €40m release clause to complete the deal.
Atletico have since tried to block the deal by persuading the player with a significant pay-rise.
However, both Mundo Deportivo and EL Pais report that on Tuesday Costa formally rejected the Atletico proposal – telling club officials he wants to leave the club.
According to Mundo Deportivo, Chelsea have not yet made an official bid but having told Atletico his intention, the Blues are ready to meet Costa's €40m valuation and a deal could be completed even before the World Cup.
Meanwhile, the striker is training hard with Spain in order to be fully fit for the beginning of the World Cup after picking an injury during the Champions League final.
"I think I feel pretty well. I was recovering for that week after the Champions League final and it's been awhile since I've been fully able to recover. Now I want to train because I've hardly done anything over the past several weeks, the only thing that matters now is training a bit. Will I be fit in time for the World Cup opener? Of course, why not?," Costa recently said.
The Spanish international has scored 27 goals in 35 league appearances this season and has been the La Liga champions' standout player thus far.
Should he complete his Chelsea move Mourinho will finally have the striker he has demanded this year – with all Fernando Torres, Samuel Eto'o and Demba failing to convince.