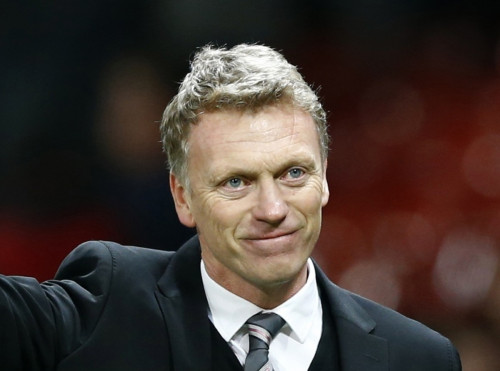 Dinamo Bucharest winger Dorin Rotariu has revealed he has been in contact with Manchester United with a view to a transfer.
The 18-year-old has been impressive for the Romanian side this season and has attracted interest from English clubs. The Mirror report suggests that along with the struggling English champions, Londoners Chelsea and Tottenham Hotspur have also been monitoring Rotariu's progress.
The winger is aware of United's interest, but insisted that he will focus on his game with the Romanian side and said he was happy with his current employers.
"It was a meeting in Bucharest with Manchester United officials with whom I chatted for around two hours. They wanted to know me personally, to see what kind of guy I am, what character I have. We didn't just discuss football," Goal.com quoted Rotariu as saying.
"I was told they are monitoring me. This gives me ambition and motivates me. When a club the size of Manchester has you in sight, you can only be proud. Honestly, I did not expect to happen quickly, but I tell you I will not go to your head."
"I am going to focus even more on every game and to give everything in training. I feel very well at Dinamo and I want to win trophies here. The cup is important for me and my colleagues," the winger said.
David Moyes already has Adnan Januzaj, Antonio Valencia, Luis Nani, Ashley Young and Wilfried Zaha to play on the wings. However, Sir Alex Ferguson's final signing at Old Trafford has had precious little playing time, while the former Wigan Athletic man has failed to impress this season.
Moyes has deployed Januzaj on the wings this season, with injuries to Nani and Young's inconsistent performances. A move for Rotariu in January transfer window could give the former Everton manager more options in the wider position.
However, Rotariu's arrival could force Zaha away from Old Trafford on loan for the rest of the season.