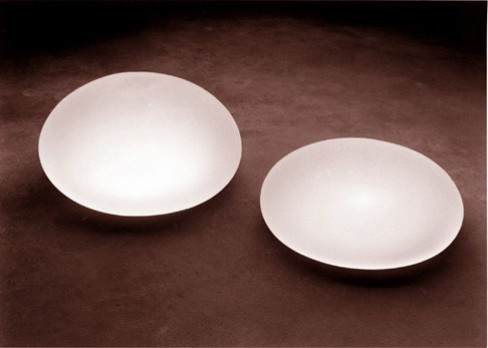 A model who was murdered, dismembered and dumped into the sea in suitcase has been identified by the serial number on her breast implants.
The woman was found floating off China's Guangdong Province, police officers told the Xinhua news agency.
Her body was found by two fishermen near Luyu Island of Shantou city in June, but has only now been reported in the media.
According to People's Daily Online, her body had badly decomposed inside the suitcase. Her hands had been tied with electrical wire and her body parts had been wrapped in plastic bags.
Police believe she was killed indoors with a great deal of preparation. Pathologists say she was suffocated to death.
The serial number on her breast implants was found during the autopsy.
Authorities were able to trace the implants back to the clinic where she had the operation. Doctors managed to narrow down the serial number to 15 women.
They eventually identified her as a 22-year-old woman with the surname Que as she was the only women who could not be contacted. A DNA test was then carried out to confirm her identity.
Head kept in bedroom
Que was from the Guangxi Zhuang Autonomous Region but lived in Zhuhai in Guangdong. She was last seen alive in June when she left a friend's home for a photography shoot.
She was reported missing four days later. Police found 50,000 yuan (£5,000) had been taken from her bank account after her death, with CCTV footage showing a man withdrawing cash using her cards.
A month after she went missing, her mobile phone was found. The man in possession said his cousin, named Huang, had given him the device.
Huang, a taxi driver, was then arrested and admitted to raping, robbing and killing the model after police found more of her body parts, including her head and right leg, in a cement box in his rented bedroom.
He told police he had robbed Que to pay off his gambling debts. He said he drove her to a rural place in Shenzen and forced her to reveal her bank passwords, before killing her.
According to reports, he told officers he kept her leg and head because they would not fit into the suitcase.