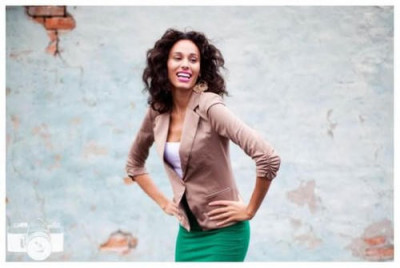 Fans were left in reeling when Angelea Preston was disqualified from America's Next Top Model: All Stars in the eleventh hour leaving Lisa D'Amato to take the crown.
The fact that the reasons behind her sensational dismissal has remained shrouded in secrecy even a week after the news was announced has added fuel to the mounting speculations.
Online rumours have been rife that Preston originally won the show but broke her confidentiality agreement by sharing the news via Facebook. The fact that the scenes were reshot in Los Angeles instead of Greece was the basis for these reports circulating.
So it is not surprising that when the disqualification first surfaced, online sites went crazy as fans desperately tried to find out the reasons behind the dismissal, and soon enough she was trending worldwide.
In typical celebrity style Preston took to Twitter to share her excitement about being a hot topic by tweeting: " OMG!!!! IM TRENDING WORLDWIDE on twitter right now!!!!!!!!!! Wowwwww!! That's the whole world!! Lol! #humbled!! Thanks y'all!!!
But now Angelea's spokesperson has come forward to shed a little light on the dismissal and slammed the rumours of an alleged leak.
Talking to celebrity website Wet Paint, he responded to the Facebook rumour by saying: "She would never post anything that would disqualify. That was her second season, she knew way better than that."
I guess we won't find out what really happened to Angelea any time soon, but here's hoping that she is able to one day clear up the rumours.
But while we are waiting, let's remind ourselves just why the model and actress was the favourite to win the show...