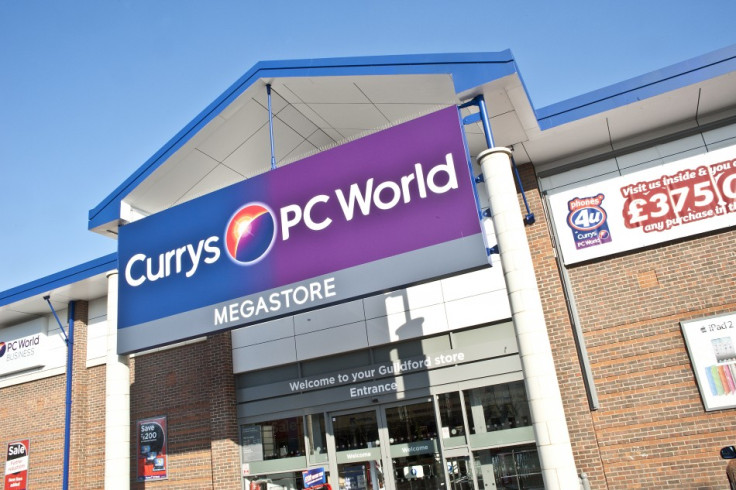 Dixons Retail, owner of Currys and PC World, has posted an increase in sales for the third quarter driven primarily by a "phenomenal" demand for tablet computers across its regional markets, particularly in the UK and Ireland.
Group like-for-like sales, which exclude the effect of store openings and closures, rose 3 percent in the 12 weeks to 5 January. Multi-channel business like-for-like sales increased 7 percent in the third quarter from last year.
In the UK and Ireland, like-for-like sales increased 8 percent, despite the discounted sales at rival Comet, which closed down all of its stores just before Christmas.
In Northern Europe, including countries in the Nordic region and Central Europe, like-for-like sales rose by 11 percent.
"Our key multi-channel businesses delivered an encouragingly strong result during the Christmas period, particularly in the UK & Ireland and in Northern Europe," said CEO Sebastian James.
"Tablet sales were phenomenal across our markets, which was good to see but which impacted overall headline margins somewhat."
The retailer has sold more than 1 million tablets in the UK and Ireland during the Christmas season, with Apple iPads making up a third of total sales. Samsung Galaxy and Google Nexus models also received strong demand from consumers, according to the company.
However, sales declined 8 percent in Southern Europe, which includes crisis-hit countries such as Italy and Greece. However the electrical retailer added that its businesses are beating the weakness in the Greek and Italian markets.
The company's single-channel business Pixmania recorded poor results for the quarter, with like-for-like sales declining 25 percent from last year. Dixons attributed the decline to the ongoing restructuring of the business and the underlying weakness in its main markets.
"The single-channel operation PIXmania was disappointing, but we are making good progress on our restructuring plans which are designed to put the business on a better financial footing," James said.
Group gross margins declined 0.5 percent, due primarily to the product mix, in which tablets accounted for a major share.
Dixons added that its full-year profits would be in line with market expectations of £75m (€90m, $120m) to £85m.
"In the year ahead, while we will manage our cost base cautiously, we see many opportunities to improve the overall performance of our Group through further developments in our service offer for customers, sharing best practice, controlling costs and focusing on multi-channel growth," James said.