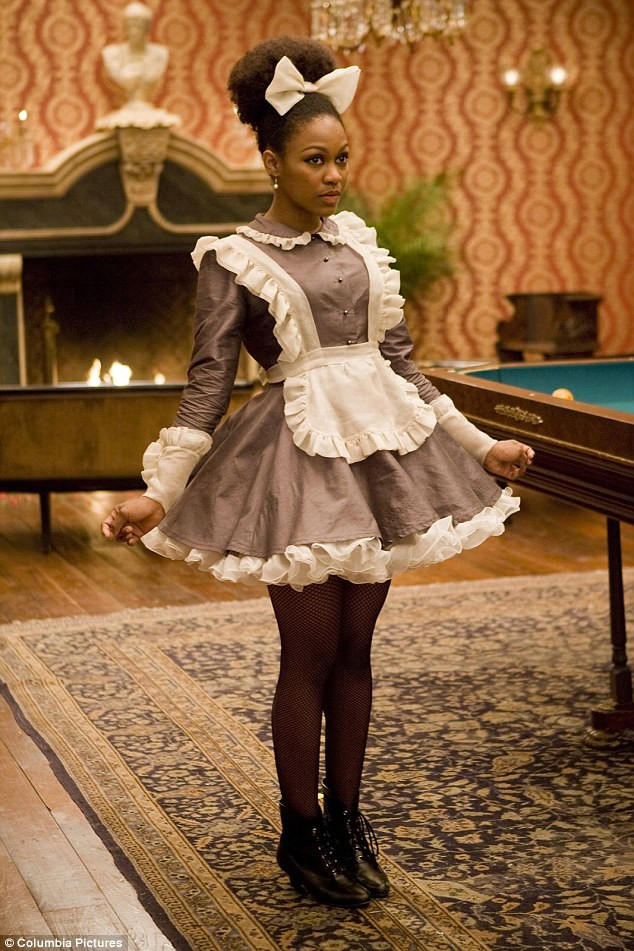 Daniele Watts, the Django Unchained star who falsely accused the Los Angeles police department (LAPD) of racial profiling is preparing to eat humble pie.
Seven months after she denounced three police officers in a scathing Facebook post, NBC News reports that the 29-year-old African-American actress pleaded no contest to disturbing the peace and is preparing to issue an apology.
Watts was detained, along with her white boyfriend, Brian James Lucas, after law enforcement responded to a 911 call about indecent exposure in a car parked near the CBS studio lot.
Watts alleged police officers insinuated she was a prostitute after she was spotted kissing her white boyfriend. She accused the LAPD of racial profiling, claiming it had violated her rights.
"As I was sitting in the back of the police car, I remembered the countless times my father came home frustrated or humiliated by the cops when he had done nothing wrong," she complained in a Facebook post the day she was cuffed.
"The tears I cry for a country that calls itself 'the land of the free and the home of the brave' and yet detains people for claiming that very right."
But her account of events later proved to be inaccurate when Images obtained by TMZ, appeared to show Watts straddling her partner inside a silver Mercedes while putting her hands through the sunroof to steady herself. An eyewitness also claimed that she was rocking back and forth horizontally.
On Monday (4 May) the couple were each sentenced to a year of "formal diversion," which consists of and 40 hours of community service.
"It was a very emotionally charged case," the couple's attorney Lou Shapiro told the Los Angeles Times. "I think it's a nice ending to an emotionally charged case, to have a letter of apology. It's a win for everybody."