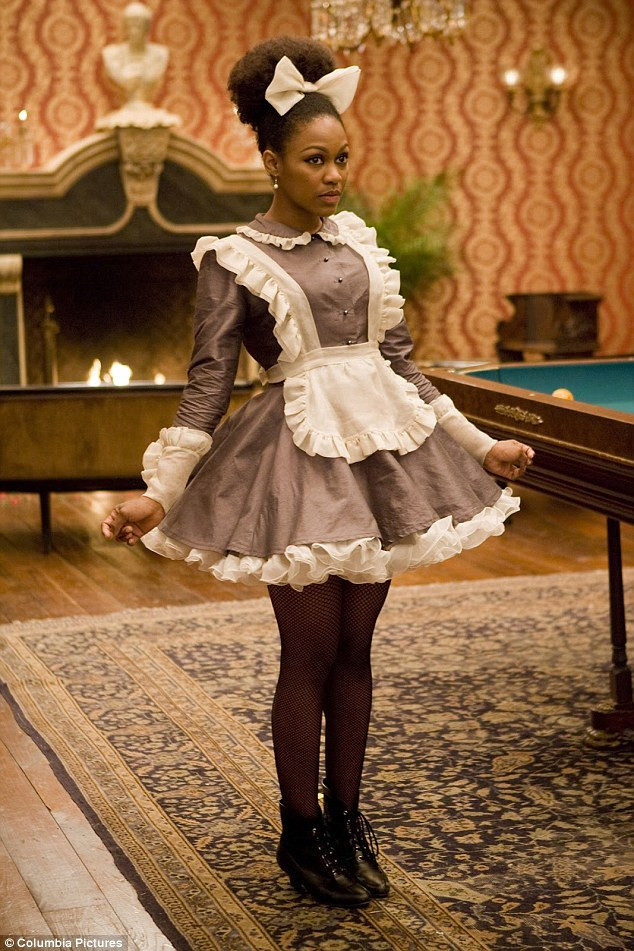 Just days after Django Unchained star Daniele Watts accused the LAPD of racial profiling, images have surfaced online apparently showing the actress having sex in public.
The African-American star made headlines when she claimed police officers insiniated she was a prostitute after she was spotted kissing her white boyfriend, Brian James Lucas.
Watts claimed that when she refused to show the officers her ID, she was forced into handcuffs and placed in the back of their police car.
"Today I was handcuffed and detained by two police officers from the Studio City Police Department after refusing to agree that I had done something wrong by showing affection, fully clothed, in a public place," she later wrote in a Facebook post.
"As I was sitting in the back of the police car, I remembered the countless times my father came home frustrated or humiliated by the cops when he had done nothing wrong," she added in her Facebook post.
"I was sitting in that back of this cop car, filled with adrenaline, my wrist bleeding in pain, and it occurred to me, that even there, I STILL HAD POWER OVER MY OWN SPIRIT.
But new images, obtained by TMZ, appear to support the LAPD's statement that they were acting on an indecent exposure complaint.
In one of the pictures, Watts appears to be straddling her partner while putting her hands through the sunroof to steady herself. According to eyewitness she was rocking back and forth horizontally.
Sergeant Jim Parker, one of the officers who responded to the call, claimed Watts was not harassed and race was not a factor.
"[The caller] was very explicit about how it was done," he told The Hollywood Reporter.
"It's not really relevant to me, just like her race isn't relevant to me."
Watts is best known for her role as Coco in Quentin Tarantino's slavery film Django Unchained.