DJI Phantom 3 Professional review: The 4K drone perfect for amateurs and pros alike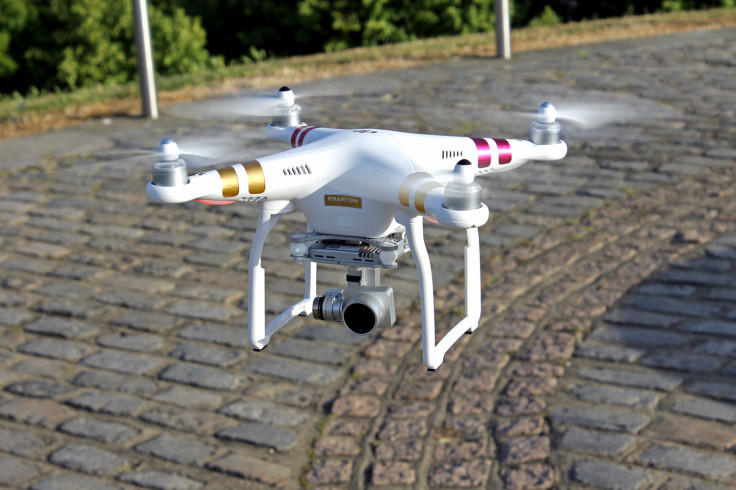 DJI Phantom 3 Professional Drone Specs
4K video
12 Megapixel photos
Integrated 3-axis stabilisation gimbal
Live HD video streaming to mobile app
16GB microSD card included
Price as reviewed: £1,159 from DJI
The Phantom 3 Professional is the latest consumer quadcopter drone to be launched by market leader DJI. While it might not be the cheapest drone for a beginner, it definitely comes packed with lots of features.
Its predecessor, the Phantom 2 Vision+, is a very popular drone in its own right but the Phantom 3 is meant to be a completely different product with some features that were previously only found on the £2,300 "prosumer"-targeted drone, the Inspire 1.
But is the Phantom 3 suitable as a drone for consumers and beginners to use, or more for prosumers (professional consumers) with lots of experience?
Phantom 3 Professional: Design
The DJI Phantom 3 is really well designed, with a sturdy plastic frame and a stand that is able to easily absorb the shock of hitting the ground while keeping the gimbal and camera completely protected.
The drone comes with plastic propellers that screw on to each of the four motors, and these are also durable and can easily be replaced; four spares come included in the box.
LED lights shine out from under each of the drone's four arms, letting you know if its connection to the remote controller is working properly, as well as being able to see it at night and tell which way it is facing, as the left and right lights are different colours.
Charging both the drone and controller is simple – just pull out the battery and plug it into the same two-pronged mains charger as the remote controller. The controller also features an easily adjustable and secure mobile device holder than can manage anything from a small smartphone to a large tablet.
At 1.28kg, the Phantom 3 Professional is heavier than you might think but feels light and highly manoeuvrable in the air; it is also compact enough to be easily stored with the remote in a backpack.
The build quality is really good – I freaked out at one point during a test flight when the drone flew too near to me, and even though it ended up bumping into a low concrete and brick structure when it landed, the drone was perfectly fine.
Due to the way it is designed, only the propellers were slightly scratched. The rest of the drone and the camera were both completely unaffected.
Phantom 3 Professional: Controls and ease of use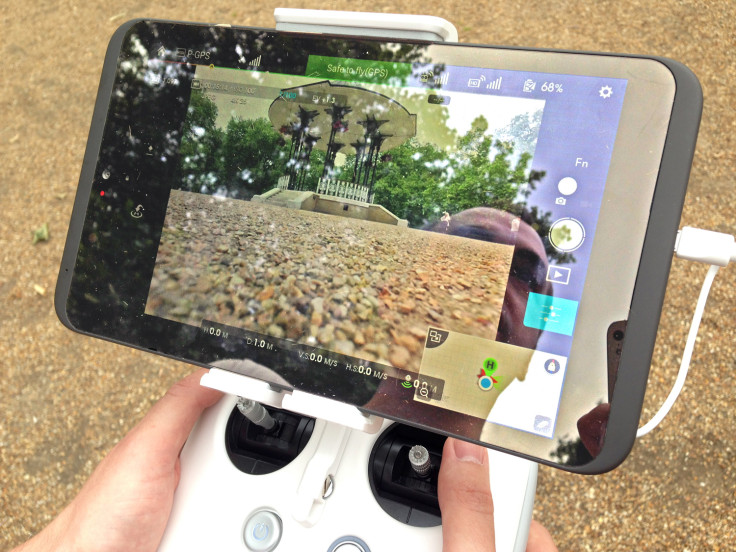 Setting up the drone is slightly tricky and this is best done outdoors, far away from any electronics that can interfere with the device's wireless connection and internal compass.
But you should be good to go within half an hour if you follow the instructions in the manual or watch DJI's YouTube videos, which are simpler to understand. The main things to remember are to switch the remote on before the drone, and press both power buttons twice to switch everything on properly.
Occasionally, the GPS signal between the drone and remote controller is lost but recalibrating the compass usually works.
You just need to make sure you have a smartphone or a tablet running Android 4.2.2 and above, or an iPhone 5S/iPhone 6 running iOS 8, in order for the DJI Pilot app to work.
The app is fairly straightforward to navigate and can be used to set how high you want the drone to go (100ft in Beginner Mode; it can be upped to 500ft) or change the aperture on the camera. However, actually flying and landing the drone has to be done with the remote controller.
Once set up, tapping an icon on the pilot app fires the drone up and into the air, where it hovers until you take control with the sticks. The Phantom 3 Professional is very easy to fly once you get the hang of it, with the drone responding instantly but smoothly to your inputs; it never feels like it is going too quickly, or changes direction too violently.

It also maintains altitude when banking into a turn without you needing to dial in extra power –remote control planes tend to lose altitude in turns without you opening the throttle further. Little details such as this make the Phantom 3 easy and intuitive to pilot, even for people with zero flying experience.
What impressed me the most was its stability, even at several hundred feet. It corrects itself against any wind and stays completely still, to such an extent that I thought I had paused the video when watching it back on my laptop – it was that stable.
Although the app can be used to take off and land, if you prefer the feel of flying it yourself, you just have to push both sticks down and inwards to start the motor, then push the left stick up or down to control the drone's altitude.
Pushing the left stick left or right makes the drone rotate smoothly on its own axis, while the right stick makes the drone go forwards and backwards at the same level in the air, or move sideways to the left or right.
I found flying the Phantom 3 Professional drone to be quite a pleasant experience. I tend to get nervous, and in this case the kit is quite expensive, but if you panic and let go of the controls, the drone just hovers in the air where you have left it and stays put until you give it a new command.
Otherwise it does exactly what you say. It is quite noisy and sounds like an entire swarm of bees is after you, but if you fly it further up in the air the noise dissipates; at 400ft, you cannot hear it at all.
Phantom 3 Professional: Camera and Gimbal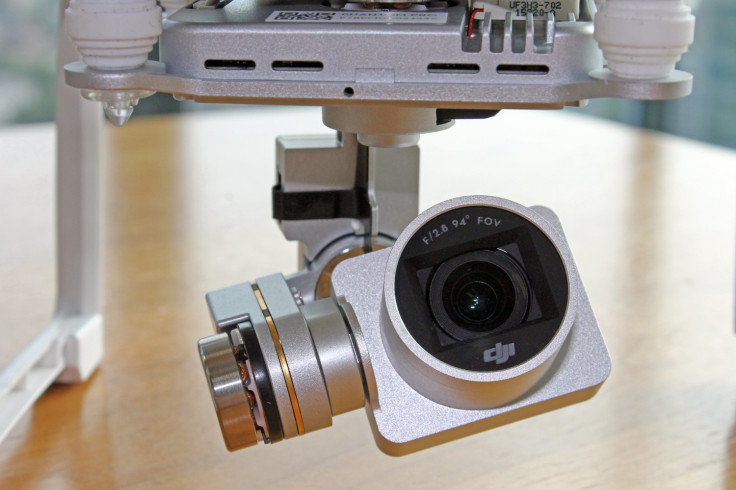 The Phantom 3 Professional comes with an integrated camera that, unfortunately, cannot be taken off and swapped for a GoPro – unless you want to screw in another (expensive) gimbal.
However, the included camera is pretty good. It shoots in a range of different resolutions up to 4K (also known as UHD, or Ultra High Definition) and in daylight, the results are very impressive. Sadly, it is not a match for a high-end GoPro, such as the Hero 4 Black, and in low light the drone's lower quality becomes obvious. Footage we captured at night was quite grainy.
Camera aperture can be adjusted while flying by rotating a dial on the right shoulder of the controller. Incidentally, a dial on the left points the camera up or down, while there are a further two buttons on the back which can be programmed however you like.
The gimbal does an excellent job of keeping the camera level, even when the drone is pivoting and banking around as it accelerates and changes direction. It is a testament to DJI that the camera footage captured is so incredibly steady – if you did not know better, you would think the above footage was taken by a camera on a tripod really high in the air.
Phantom 3 Professional: Battery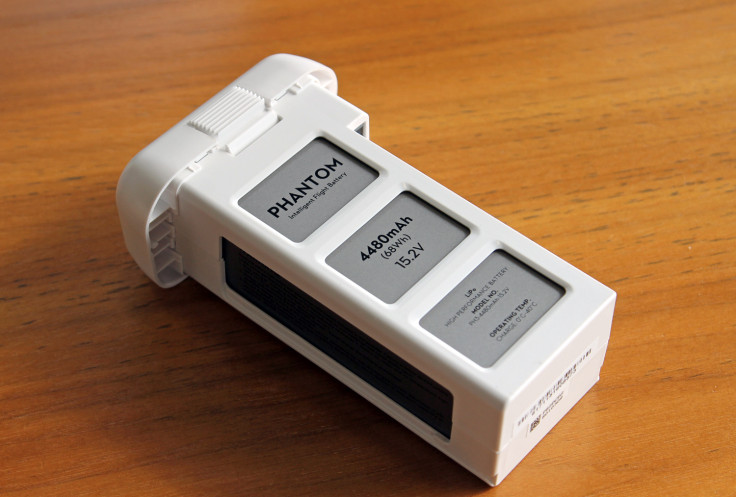 The intelligent flight battery on the Phantom 3 Professional drone lasts for about 25 minutes, while the remote controller battery lasts for a bit longer. Do note, however, that Phantom 2 batteries are not compatible with the Phantom 3.
It takes just over 60 minutes for the drone battery to charge, when on charge together with the remote controller. The app starts beeping when charge falls below 30% and the drone will give you a 10-second warning, then perform a controlled landing when it runs out of juice entirely.
Of course, 25 minutes is not bad compared to other drones on the market, which usually range from 10 to 20 minutes at best, but considering the Phantom 3 costs so much, it seems a shame that DJI does not at least include extra batteries for the £1,159 asking price.
Additional batteries cost £124 each, which means that if you want to go out to film for longer than an hour, you will need to shell out on at least two more batteries.
Phantom 3 Professional: Verdict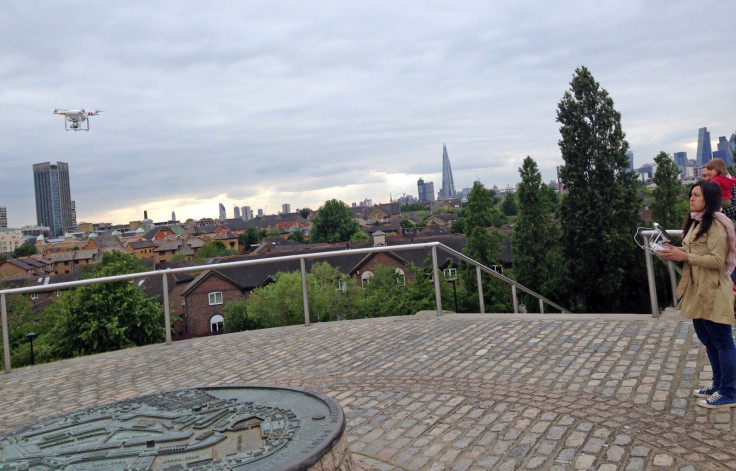 Flying the Phantom 3 Professional drone was a fun experience and it is clear to see why DJI is highly regarded as a consumer drone manufacturer. The drone was relatively simple to control and I eventually grew quite comfortable with it, even though it seemed daunting at first.
The Civil Aviation Authority in the UK, and in fact many other similar bodies around the world such as the Federal Aviation Administration in the US, all recommend you fly the drone in an open area at least 50m away from buildings, trees and people who are not under your control.
While you can control how far you are from buildings and trees, unknown people are another question. Drones are still at the stage where people are very curious about them, so numerous bystanders would watch as I flew the drone with my friends and come up to ask questions.
I found it useful to have friends with me while I flew the drone, to direct me into clear airspace and away from children, who would often try to chase after it.
It was also useful to have another pair of eyes looking at the app to help me adjust camera settings and keep an eye on the battery.
DJI Phanton 3 Professional
(8/10)
Design: 9/10 – Good build quality and durable even when crashed.
Ease of use: 8/10 – Easy to navigate and gimbal is very responsive.
Camera: 7/10 – High resolution video quality by day, grainy by night.
Battery: 7/10 – The battery life is OK compared to other drones but could be longer.
Features: 8/10 – Mobile app has lots of useful features like live HD streaming.
Value: 7/10 – Great product but still quite expensive with no spare batteries included.
Overall: 8/10 – Fun and easy to fly, with a really steady camera.
The Good:
Incredibly steady.
Easy to use controls and app.
Excellent build quality.
The Bad:
Battery power is short.
GPS signal is occasionally and briefly lost.
Grainy footage at night.
© Copyright IBTimes 2023. All rights reserved.