DLF: Shares in India's Largest Realty Firm Tank on Sebi Ban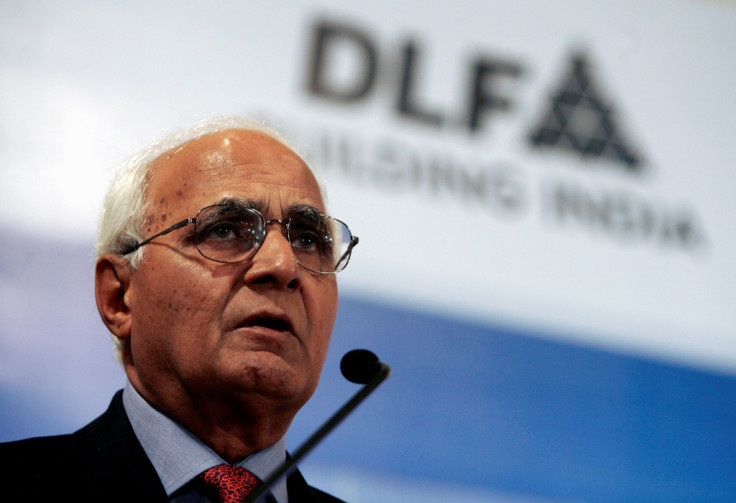 Shares in India's largest listed property developer DLF plunged on 14 October, a day after the nation's securities regulator banned the firm and its promoters from accessing the capital markets for three years.
DLF's stock finished 28.46% lower at 104.95 rupees ($1.7, £1.1, €1.3) in Mumbai, erasing over $1bn in market value, as the ruling by the Securities and Exchange Board of India (Sebi) raised concerns about how the realty giant will service its debt.
Analysts said DLF could now be compelled to offload assets to pay down its debt that reached 191bn rupees ($3.11bn) as of 30 June.
Macquarie Research said in a note to clients that it has put its "outperform" rating on the company's stock on review.
But Standard Chartered left its "outperform" rating on the stock.
Macquarie analysts wrote: "DLF's inability to access capital markets could impact its fund-raising program, both at the listed company level and potential listing of its commercial assets such as Real Estate Investment Trusts (REITs).
"DLF, in this case, would have to resort to large asset sales to reduce debt in the future."
Standard Chartered said: "We remain confident on annuity portfolio ramp-up and balance sheet consolidation. However, positive FCF and sales portfolio recovery may come only by 1QFY16, in our view. Negative news flow, such as adverse judgements from various authorities and potential local government changes, remain near-term overhangs on the stock, in our view."
DLF Statement
Earlier in the day, DLF told the Bombay Stock Exchange (BSE) that it will defend itself against the Sebi ruling.
DLF said in a statement: "The Order dated October 10, 2014 passed by the Hon'ble Whole Time Member of SEBI has come to the notice of DLF Ltd. only on October 13, 2014. The same is being reviewed by DLF and its legal advisors. DLF and its Board wish to reassure its investors and all other stakeholders that it has not acted in contravention of law either during its initial public offer or otherwise.
"DLF and its board were guided by and acted on the advise of eminent legal advisors, merchant bankers and audit firms while formulating its Offer documents.
"DLF will defend itself to the fullest extent against any adverse findings and measures contained in the Order passed by SEBI. DLF has full faith in the judicial process and is confident of vindication of its stand in the near future."
The Sebi order said DLF failed to provide vital information on subsidiaries and pending legal cases at the time of its record-breaking 2007 Mumbai listing.
That order is the latest regulatory threat to DLF and follows a probe by India's antitrust watchdog.
© Copyright IBTimes 2023. All rights reserved.