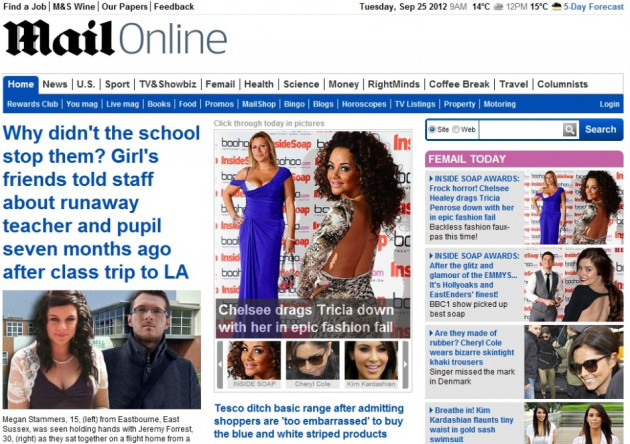 Daily Mail and General Trust plc (DMGT) shares rose as the media business reported that its full-year results will meet market expectations, as revenues were bolstered by a robust performance from its business-to-business titles and the London 2012 Olympics.
Despite successes in several parts of DMGT, its local news business Northcliffe continued to struggle in a difficult market for regional press.
"Going forward our focus will remain on driving organic growth, operational and financial efficiency and pursuing an active portfolio management approach," said Martin Morgan, chief executive of DMGT, reporting the preliminary full-year results for the 11 months to September.
The media group's shares were up 2.35 percent on the day in London, at 501.50 by 09:04am BST.
DMGT's B2B titles saw underlying revenues grow by 8 percent on the year before, while Northcliffe Media saw them drop by 6 percent.
Total underlying advertising revenues at Northcliffe were down 8 percent. DMGT said it had reduced its costs by 14 percent across the year, as it oversaw its staff headcount dwindle by 12 percent to 2,233.
Mail Online has seen phenomenal growth as its traffic soared past the 100m unique browser mark in August.
DMGT said underlying advertising revenues for Mail Online had grown by 72 percent on the year before.
The company said that it expects its exceptional operating costs for the full year to come in at £90m.
"Cash items, primarily reorganisation, redundancy and consultancy costs and largely within the consumer businesses, are expected to account for approximately two fifths of the total," said the DMGT report.
"The remainder, being non-cash items, are accelerated depreciation and impairment of plant and principally relate to the move of printing facilities to Thurrock and the closure of the Derby printing press."
Full year results for DMGT will be released on September 30.
---
Follow @shanecroucher