Dogecoin Takes a Dive as Creator Calls Cryptocurrency's Community 'Cult-Like'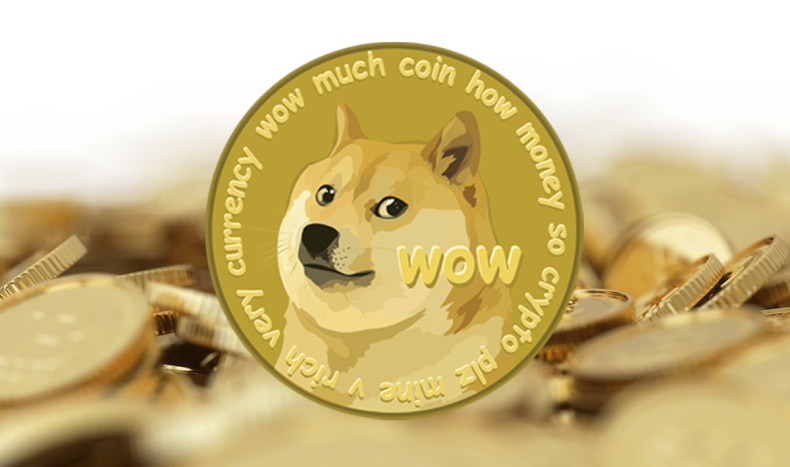 The creator of dogecoin has labelled the cryptocurrency's community "sadly cult-like" following a public argument with the creator of the payment platform Moolah about a trademark application.
Jackson Palmer, who created the meme-inspired cryptocurrency in November last year after posting a joke tweet, has since left the dogecoin community forum on Reddit due to the "massive amounts of hate" directed at him over the matter from other community members.
Reddit provides the main platform for discussion amongst the dogecoin community, with many prominent members contributing to group chats and posting news on developments in the digital currency.

The price of dogecoin has since dropped by almost a quarter, with its market capitalisation falling from $30 million to around $23 million at the time of publication. However, as with any major fluctuations across cryptocurrency markets, it is difficult to attribute this to any one particular event.
Beginning of the fallout
The dispute began when gaming collectibles company UltraPRO International announced its intentions to trademark the word 'doge'.
The move caused outrage across the dogecoin community, who vented their frustrations with the plans on Reddit. It was feared that UltraPRO's intentions were to ultimately pursue legal action against dogecoin vendors and potentially even the recently-sponsored dogecoin Nascar driver Josh Wise.
In a letter to Palmer, general manager of UltraPRO Jay Kuo assured him that he had no intention to take such action.
"We didn't file a trademark with the intention of going after existing vendors," Kuo said, claiming that the trademark was instead to protect themselves from external legal threats.
Such an explanation was not accepted by some, who feared the use of the word "existing" meant that future vendors would be at risk. Alex Green, creator of Moolah, decided to put up a notice of opposition to the trademark filing, which was misinterpreted by Palmer as Moolah wanting to take the trademark for themselves.
'Second coming of Hitler'
This escalated into a public dispute between Green and Palmer on the forum, with many members taking the side of Green.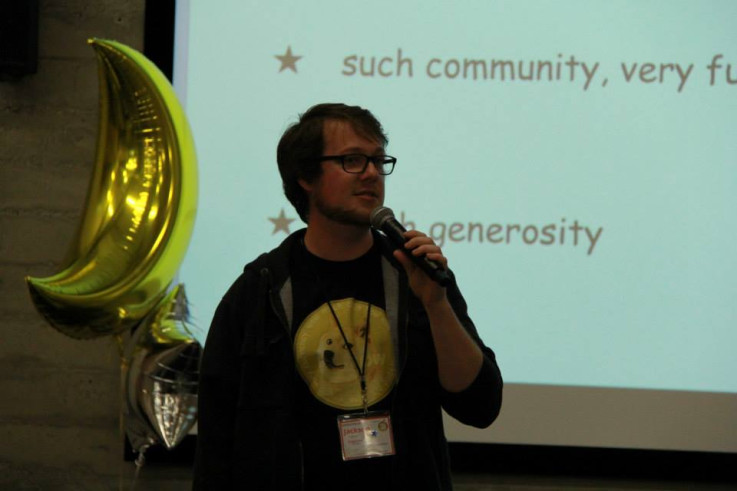 Jackson Palmer at Dogecon SF.
FollowTheCoin/Facebook
"Given that I just can't be bothered dealing with the massive amounts of hate you've somehow had directed at me though, in the past 24 hours, I'm going to take a step back and let you run this community here on Reddit from now on, which you obviously own," Palmer said. "Unsubshibing. Peace."
Green responded by saying: "Personally, I will be very glad once you step back from this coin and let the community run it."
In a final post, Palmer responded to Green: "You're way too trigger happy with your legal team nonsense, and it puts a real dampner on any of the fun we used to have around here. Like I said, I'm stepping away from this sadly cult-like subreddit."