Hollywood star Don Cheadle has branded US President Donald Trump a "racist", recounting the time the former business tycoon allegedly asked a group of white golfers if they had "ever f****d a n****r*?".
The 52-year-old actor, who made his breakthrough to celebrity in a number of Steven Soderbergh movies, including Traffic and Oceans Eleven, made the comments during an explosive Twitter rant, as accusations of collusion with Russia threatens to engulf the Trump administration.
Responding to a Twitter user who accused him of "Trump hating way before treason", Cheadle replied: "Hated him since he asked my friend's father at a Doral pro-am if he'd ever 'f*cked a n****r'… Did it for me…" referring to the mixed professional and amateur golf contest held at Trump's luxury resort in Doral, Miami.
Cheadle went on to state that he would not name he man in question who reported the exchange as his daughter was a celebrity.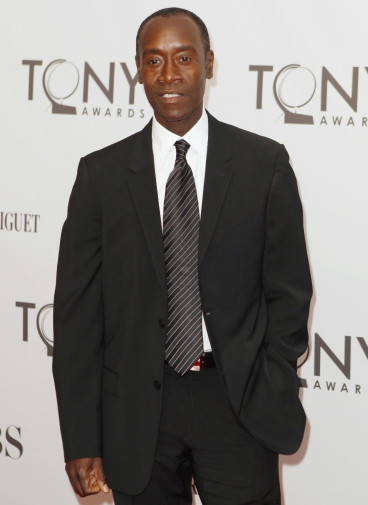 "The Donald thought they were all 'like-minded'," the actor continued. "Mistook their shock for disgust…
"He went on to clarify, "No, no, it's great!" and some more stuff before they just teed off in silence."
The posts have been retweeted thousands of times, as many asked why Cheadle has not gone public with the anecdote prior to the election in 2016.
"Many already know this to be in his nature. It's not hidden. And those who can't see it, might never. The story would have changed little," he replied.
This is far from the first time Trump has been faced with accusations of racism. As early as 1973, the Justice Department sued the Trump Management Corporation from discriminating against black potential customers looking to rent apartment in his Brooklyn, Queens and Staten Island complexes.
The lawsuit charged that the company quoted different rental terms and lied about flat availability.
Trump called the claims "absolutely ridiculous", suing the Justice Department for $100m (£81m) in damages for defamation, only to eventually settle out of court.