Russia is considering banning Disney's new live action Beauty and the Best project due to its controversial gay subplot.
In the contemporary remake, LeFou, played by Josh Gad in the upcoming film, comes out as gay – a first for Disney movies.
In one scene the character kisses his male best friend Gaston, played by Luke Evans, after a period of sexual confusion.
The watershed moment in children's cinema has outraged some conservative religious and political organisations within the US, including a drive-in theatre in Alabama, that announced it will not be screening the film on religious grounds when it opens 17 March.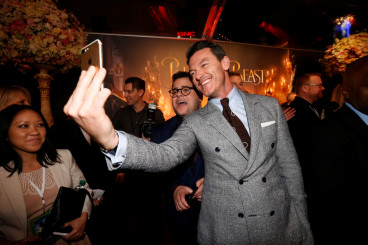 Now Russia, much criticised for its strongly homophobic legislation, is to launch an investigation, led by Culture Minister Vladimir Medinsky to ensure the film does not break national laws over "spreading gay propaganda among minors".
The motion in backed by a number of Kremlin MPs, including Vitaly Milonov who once compared homosexuality to bestiality during an interview on BBC Radio 5, who have called for a government screening of the film to allow ministers to decide whether or not it should be permitted a general release.
However, Medinsky promised that the film will be judged "according to the law".
Revealing the plot line in the April edition of British gay magazine Attitude, director Bill Condon, said: "LeFou is somebody who on one day wants to be Gaston and on another day wants to kiss Gaston.
"He's confused about what he wants. It's somebody who's just realising that he has these feelings. And Josh [Gad] makes something really subtle and delicious out of it.
"And that's what has its pay-off at the end, which I don't want to give away. But it is a nice, exclusively gay moment in a Disney movie."
The magazine's editor-in-chief, Matt McCain spoke about the importance of the scene in helping children understand same-sex relationships from a young age.
"It may have been a long time coming but this is a watershed moment for Disney," he said. "By representing same-sex attraction in this short but explicitly gay scene, the studio is sending out a message that this is normal and natural – and this is a message that will be heard in every country of the world, even countries where it's still socially unacceptable or even illegal to be gay."