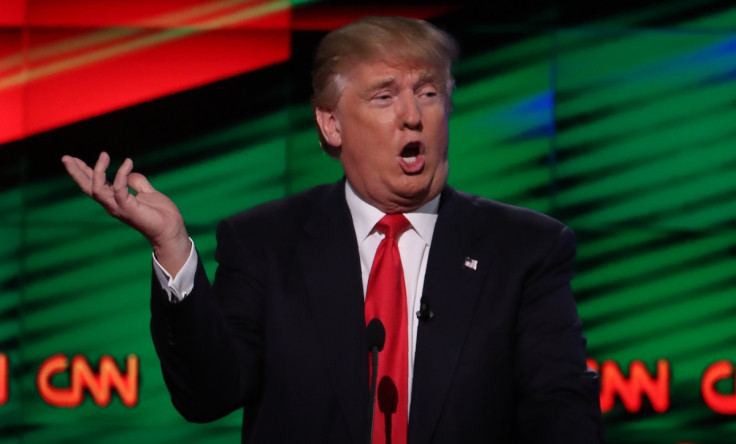 Donald Trump, the GOP's presumptive nominee for the presidential election in 2016, has used a Republican Party debate in Miami Florida to defend his claim that "Islam hates us". When pushed to elaborate on whether he believed all Muslims hated the US he said: "I mean a lot of them."
Trump, who has made a series of controversial comments about Muslimsand Islam throughout the race for the Republican nomination, was asked during an interview with CNN to clarify remarks he has made. The former reality star told the channel he believed there was "tremendous hatred" towards America from Muslims around the world.
Speaking at the televised debate in Miami Trump said he would stand by the inflammatory statements. "There's tremendous hatred and I will stick with exactly what I said to Anderson Cooper," he said referring to his CNN interviewer.
"I don't want to be so politically correct," Trump said. "It would be very easy for me to say something differently, and everyone would say: 'Oh, isn't that wonderful?' We better solve the problem before it's too late."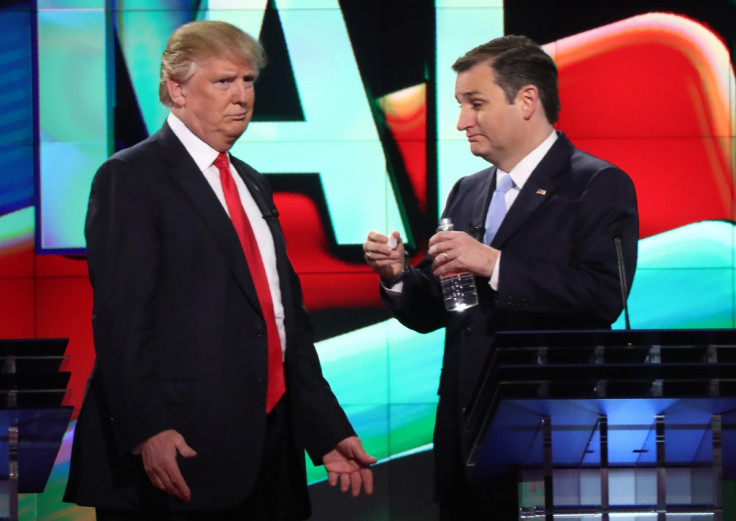 Senator Marco Rubio, who needs to win his home state of Florida if he is to remain with a chance in the Republican primary, tried to score some political points against Trump over his stance.
"Presidents can't just say what they want. It has consequences," Rubio said. Retorting to the billionaire tycoon's pronouncements on political correctness, the Florida senator said: "I'm not interested in being politically correct. I'm interested in being correct."
Trump surged in the polls and gained plaudits and criticism in equal measure in the wake of the Islamic State-inspired shooting in San Benardino. In the aftermath of the attack, the property mogul said US leaders should ban Muslim immigration to the US.
He received further condemnation for a number of divisive comments about Mexicans, whom he referred to as rapists. and for not immediately disavowing the Ku Klux Klan and former white supremacist leader David Duke, who gave Trump his endorsement.
Trump has placed himself in poll position to win the Republican Party's nomination despite an establishment backlash against him. He currently has 458 delegates following wins in Michigan, Mississippi and Hawaii. Texas Senator Ted Cruz trails him by just under a hundred delegate votes with 359.