A man is facing criminal charges after allegedly assaulting a protester who was being removed from a Donald Trump rally in North Carolina. John McGraw, 78, of Linden, North Carolina, has been charged with assault and battery and disorderly conduct. The incident, which occurred on 9 March in Fayetteville, was caught on video by bystanders.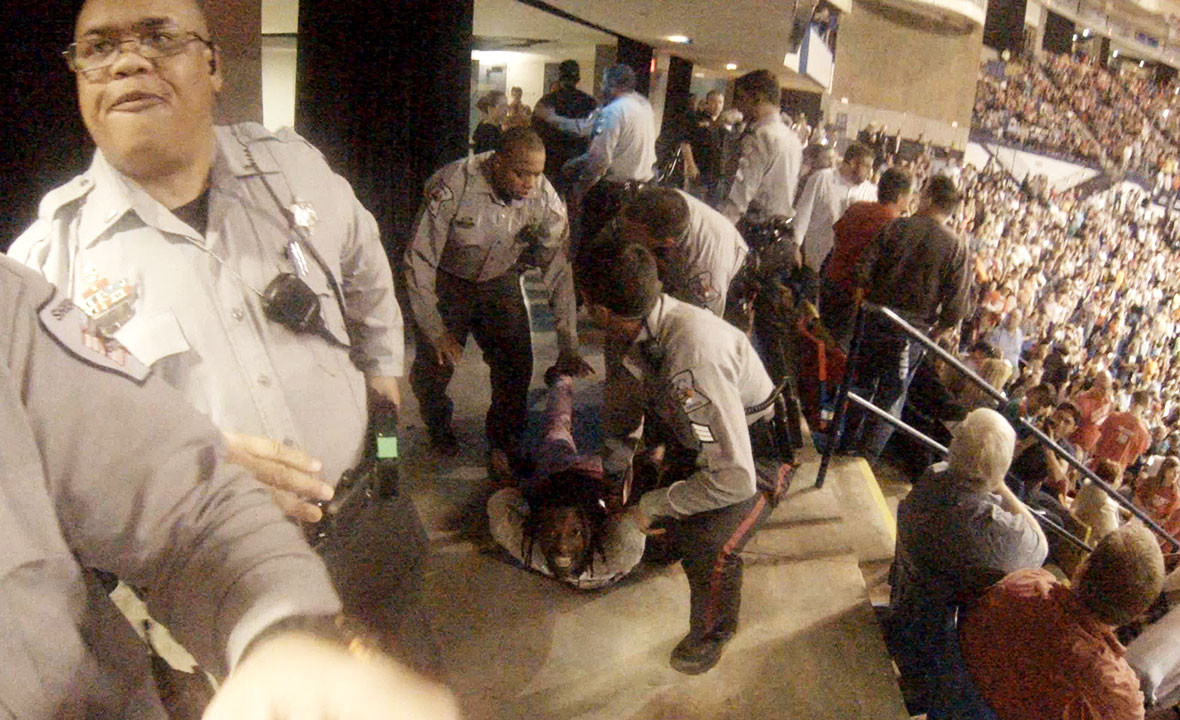 The victim, Rakeem Jones, 26, was being escorted from a rally from the rally on 9 March when McGraw apparently hit him. The Cumberland County Sheriff's Office has since said it was investigating why officers arrested the protester but not the alleged attacker.
After the incident, Jones explained that the blow caught him off-guard. "After I got hit, before I could even gain my thoughts, I'm on the ground getting escorted out."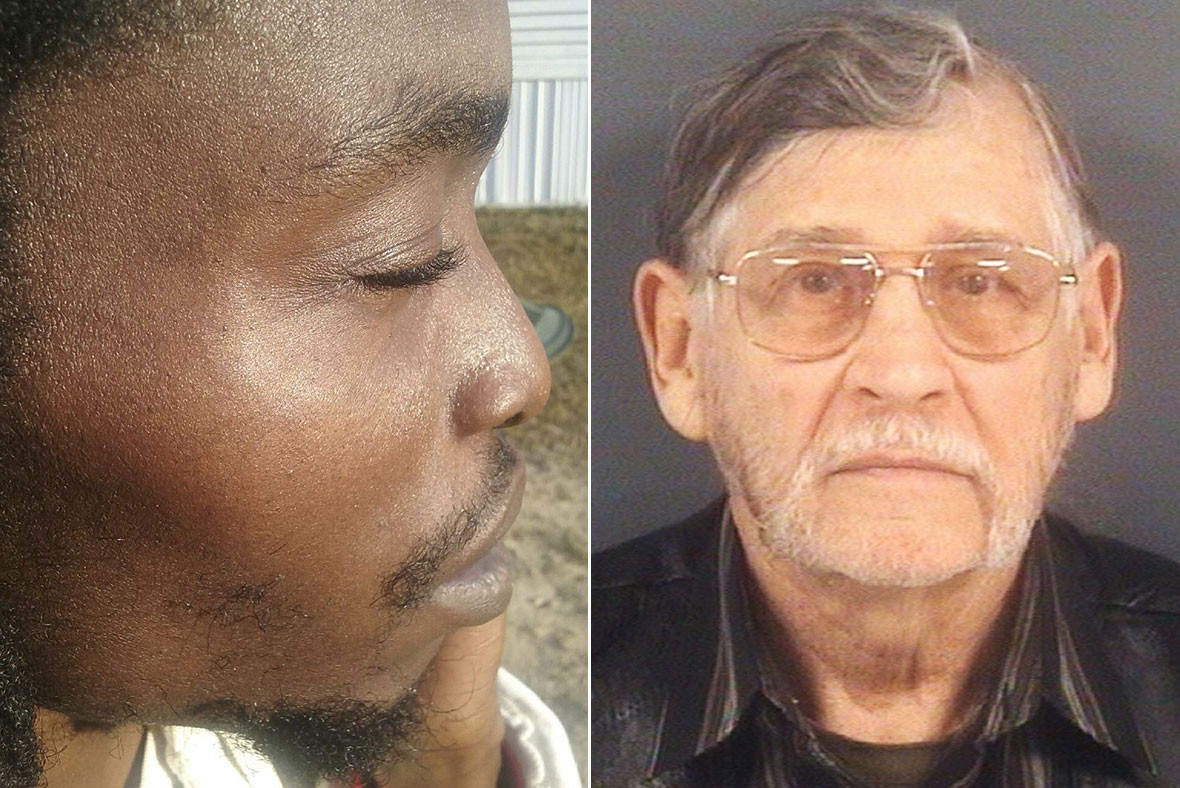 This is not the first time that violence has occurred against anti-Trump protesters. Trump rallies are notoriously boisterous. The Republican candidate using extreme hyperbole, riling up the crowd of supporters with his plans about how he is going to make the country "great again".
The billionaire businessman often pauses to scold protesters before asking security officers to take them away. At a rally in February in Nevada, he said of a protester: "I'd like to punch him in the face."
During an Orlando, Florida, rally, he had thousands of his supporters pledge their allegiance to him before the 15 March primary. "Can I have a pledge? A swearing?" he said as he raised his right hand into the air. "Raise your right hand," he told the crowd before leading them in a pledge. "I do solemnly swear," he began, "That I—no matter how I feel, no matter what the conditions, if there's hurricanes or whatever." When the crowd failed to repeat the pledge verbatim, Trump reassured them they were doing all right. "That's good enough," he noted before continuing the pledge.
Taking to the streets, anti-Trump protesters hold placards and shouting slogans demanding that the US voters 'Dump Trump'. Online abuse has also been a common way of people expressing their hatred for the millionaire tycoon – following Trump's failure to secure victory at the Iowa caucuses, an automatic redirect has been set up to his Wikipedia page when 'loser.com' is typed into a search engine.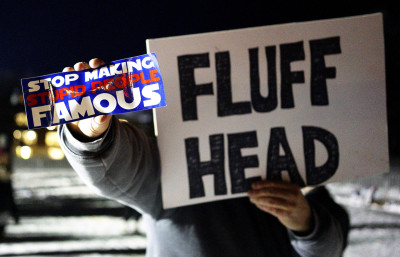 Donald Trump is currently the front-runner to be the Republican party's presidential nominee for the general election on 8 November 2016. However, his rallies are now becoming more and more bombarded with demonstrators, who shout slogans among his crowds of supporters, showing no fear as most are escorted out by police.